jobby: Product Manager and Designer(Yo Gabba Gabba!), DHX Media, Toronto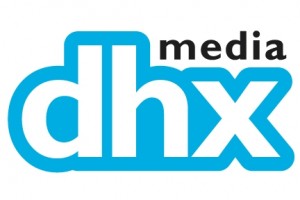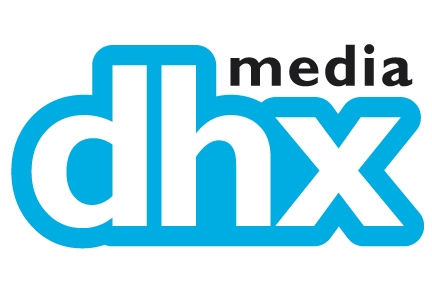 About DHX Media
DHX Media (www.dhxmedia.com) is a leader in the creation, production and licensing of family entertainment rights.  DHX Media owns markets and distributes 9,500 half hours of children's entertainment content, and exploits owned properties through its consumer products licensing business.  DHX Media is recognized for brands such as Yo Gabba Gabba!, Caillou, Teletubbies, In the Night Garden, Inspector Gadget, Johnny Test and Super WHY!. DHX Media's full-service international licensing agency, Copyright Promotions Licensing Group, (CPLG), represents numerous entertainment, sport and design brands. DHX Media has offices in Toronto, Los Angeles, Vancouver, Halifax, London, Paris, Amsterdam, Barcelona, Milan, Munich, and is listed on the Toronto Stock Exchange.
About Yo Gabba Gabba!
Yo Gabba! is a preschool series that airs on Nick Jr.  It infuses retro-style and beat-driven music to teach simple life lessons.  The series and the live show stars DJ Lance Rock and a cast of colorful characters, including: Brobee, the little green one, Foofa, the pink flowerbubble, Muno, the red Cyclops, Toodee, the blue cat-dragon and Plex, the yellow robot. Today's most popular names in movies, television, music and sports flock to the groundbreaking series, including series regulars Biz Markie and MarkMothersbaugh, and guest stars such as Fred Armisen, Erykah Badu, Jack Black, Anthony Bourdain, Devo, Rachel Dratch, Rob Dyrdek, Flaming Lips, Melora Hardin, Tony Hawk, The Killers, Angela Kinsey, Solange Knowles, Jack McBrayer, MGMT, Mos Def, The Roots, Andy Samberg, Amy Sedaris, The Shins, Sarah Silverman, Amare Stoudemire, The Ting Tings, Weezer, Jimmy Eat World, Elijah Wood and Weird Al Yankovic, among others.
Job Title:               Product Manager & Designer
Job Category:     Marketing
Reports to:           Vice President, Consumer Products
Location:               Toronto, ON, Canada
Description:        Candidate will be a key role on the Yo Gabba Gabba! brand team.  Candidate will divide time between worldwide licensed product approvals and design services.
Responsibilities for Design Services
The role will require a hands-on graphic design skill-set.  Candidate will need to poses an understanding of and design style complementary to the Yo Gabba Gabba! aesthetic.  Candidate will be responsible for developing and designing marketing materials & presentations, product mock-ups, tradeshow materials, images for use on social media/web. Experience in licensing-related graphic design required.  Experience developing retail specific presentations a plus.
Responsibilities for Product Approvals 
Candidate will be responsible for reviewing, providing constructive feedback and approving all Yo Gabba Gabba! products approvals.  Candidate will interact directly with licensees on a worldwide basis.  Excellent communication skills, ability to prioritize and self-start are required.  Experience in licensed product across multiple product categories is essential.  Experience with Media Box is a plus.
Required Skills/Qualifications:
Team-player, cool hip design sense, positive attitude, self confident, innovative thinker;
Excellent communication skills, time management skills,  organizational skills, ability to prioritize and meet deadlines;
Strong understanding of current trends, consumer products, product development and retail environment;
Comfort working with a style guide and ability to think creatively outside scope of style guide;
At least 5 year experience in design, product approvals (please be prepared to show your past design work);
Excellence in Adobe Creative Suite: Illustrator, Photoshop, Acrobat etc, PowerPoint/Keynote, Mac & PC.
Salary: Based on experience
To Apply: Please e-mail your resume and salary requirements to hr.toronto@dhxmedia.com.
We thank everyone for their interest, however, due to the number of applications we receive only those selected for an interview will be contacted.
No phone calls please.