jobby: Video Game Producer, DHX Media, Toronto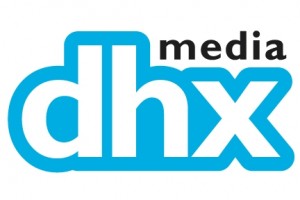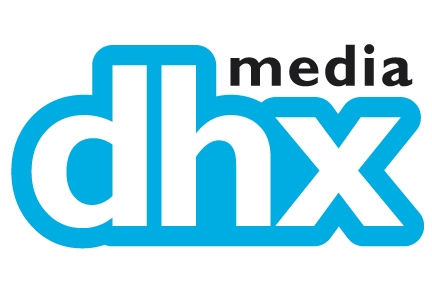 About DHX Media
DHX Media (www.dhxmedia.com) is a leader in the creation, production and marketing of family entertainment.  DHX Media owns, markets and distributes over 10,000 episodes of entertainment programming worldwide and licenses its owned properties through its dedicated consumer products business.  DHX Media is recognized for brands such as Yo Gabba Gabba!, Caillou, Teletubbies, In the Night Garden, Inspector Gadget, Johnny Test, and the multi-award winning Degrassi franchise. DHX Media's full-service international licensing agency, Copyright Promotions Licensing Group, (CPLG), represents numerous entertainment, sport and design brands. DHX Media has offices in Toronto, Los Angeles, Vancouver, Halifax, London, Paris, Barcelona, Milan, Munich and Amsterdam and is listed on the Toronto Stock Exchange.
Job Title: Video Game Producer, Interactive Department
Job Category: Project Management/Games/Development/Art/Animation
Location: Toronto, ON, Canada
Description: In the DHX Media Interactive Department we take our crazy awesome licenses (like Yo Gabba Gabba and Inspector Gadget) and create crazy awesome mobile and web based entertainment.
Summary: DHX Interactive is currently seeking an experienced Video Game Producer to ensure that games are delivered on time, on budget and are of the highest quality. The Producer will play a key role and be responsible for ensuring schedules are achievable, targets are met and communication between the multi-disciplinary teams is smooth and effective.
Experience
Previous experience as a Producer on a full-lifecycle game or large scale web production;
Extensive knowledge of game and web development theory;
Proven understanding of the technical limitations and art pipelines in game development;
Proven ability to effectively work across teams on a game project (Code, Animations, etc.);
Animation production background a plus.
Skills Required
Proactive problem solver, well organized and with a positive and constructive attitude;
Demonstrable organizational skills;
Strong leadership skills;
Ability to clearly articulate complex concepts;
Capable of working both independently and with a team;
A problem solver who can stick to a timeline.
Qualifications:
Examples of organizational workflow;
Examples of production documentation;
Experience working with remote teams;
Good natured with the ability to prioritize the project pipeline.
Responsibilities
Own the game. Lead the management and ensure the delivery of a high quality product on time and within budget;
Lead and be accountable for title vision. Develop the creative center of the game. Communicate the title vision to the development team and to other parts of the organization, and help ensure that your product leverages the ideas and resources of the larger organization;
Oversee all project dependencies. Ensure contingency plans are in place & and ensure effective risk management. Understand and communicate issues facing various types of game play, artistic and technical considerations, and the ability to forecast the ramifications of decisions made during the concept/pre-production phase;
Be a great team player, and ensure that the Studio's interests are aligned with your own. This includes sharing people resources and ideas with your peer teams.
Apply to hr.toronto@dhxmedia.com. We thank everyone for their interest, however due to the number of applications that we receive only those candidates under consideration will be contacted. NO PHONE CALLS PLEASE.