jobby: Animation Director, Yeti Farm Creative, Kelowna BC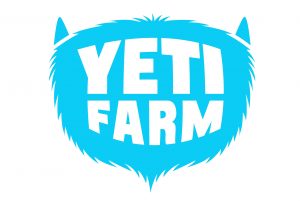 Yeti Farm is a full-service 2D and 3D studio covering every aspect of the animation pipeline. Located in Kelowna, BC, we partner with some of the best world-class names in the industry. Some of our past work includes series such as Hotel Transylvania Season 2, Beat Bugs (Netflix) and Little Charmers (Netflix).
Why Yeti Farm?
Join us in our 7,000 square foot state-of-the-art studio with a gourmet kitchen, funky lounge areas, gaming spots and a rooftop patio to enjoy the amazing Okanagan Valley weather
Surrounded by warm waters and stunning beaches, there is no shortage of outdoors adventures at our doorstep
Health benefits with a flexible wellness spending account
Our own line up of original shows, which means a wide variety of creative opportunities for you!

Want to learn more? Check us out at www.yetifarmcreative.com.
About the Position
Reporting to the Studio Director and Producer, the Animation Director works closely with their Production Co-Ordinator and Supervising team. Responsible for reviewing overall animation production on a creative level and ensuring that cuts are produced at the highest quality and on schedule to help support and reflect the Director and Client's visions are key tasks of this role. This position requires a lot of hands on dealings with the Directors and clear communication and pre-planning in order to provide the animation team what's needed to produce high quality animation

Core Responsibilities
Aid the Animation Supervisors in assigning workload and quotas to their animators
Primary communication connection between multiple Supervisors on the teams, lighting/comp, FX and editorial departments
Organize and set up the animation department for the production
Creating the animation pre-production bible for the series by organizing pre-existing materials and creating new cycles, samples and poses as needed for the production
Assist in recruitment of new artists by reviewing team applicants with the production team
Looks out for the overall animation look of the series, ensuring episode quality is consistent, and on Style
Ensuring intent of the stories and character personalities are kept intact
Reviewing edit cuts for closeness to the approved storyboard/animatic and ensuring work meets high-quality standards and demonstrates a strong sense of performance, posing, timing, and weight, including
lip sync and shot-to-shot continuity
Review individual shots when necessary to aid production.
Primary responsibility of reviewing retake notes from the Director/Clients, indicating any problems that could affect production or deemed out of series scope to the Prod Coordinator
Ability to adapt to notes so that they communicate the necessary information to the animation team in Directorial terms.
In charge of the Retake team, aiding on footage for  key shots, revisions or otherwise jumping in to support the team in animation when needed to keep the schedule on track
Educate others on the production processes and assist in tracking shots right to the approval stage
Responsible for the animation team in meeting production deadlines;
Will help oversee Posing, FX and Layout teams as needed;
Expected to lead and supports team meetings and a desire to advance, educate and improve others and themselves
Act as the spokesperson for the animation team in meetings with the Directors and Clients
Consistently exercise sound judgment in all areas of performance.

Desired Skills & Qualifications
Strong knowledge of Harmony required; knowledge of After Effects and Maya a plus
Demonstrated experience supervising animation teams in a television animated series or similar feature – preference for a 2D Harmony project
Proficiency in Microsoft Excel, Word and Google Suite products (Gmail, Google Drive)
Prior experience using Shotgun or other animation production tracking software strongly preferred
Strong aptitude to learn
Clear concise communication both written and verbal
Ability to work collaboratively within a team to ensure animation adheres to the style and vision requested by the Director and Clients;
Demonstrates good written and verbal communication, and exhibits a collaborative, supportive approach to working with other team members.
Must be currently a Canadian citizen or a Permanent Resident, or have a valid Work Permit, with the ability to work in-house at our Kelowna, BC, studio.
Qualified applicants are encouraged to submit their resume to recruiting@yetifarmcreative.com.