jobby: 2D Harmony Builder, DHX Media, Vancouver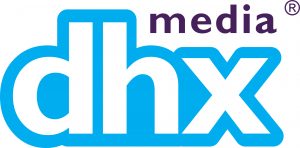 Harmony Builder, 2D
Do you dream of crafting fantastic worlds and lovable characters? Do you want to make awesome cartoons with incredibly talented teams in a state-of-the-art studio?
DHX Media – Vancouver is looking for an experienced Harmony Builder to join our team!
The role:
Are you the kind of person who loves both the creative and technical side of 2D Animation? Are you a problem solver who is all about attention to detail? We're looking for a Builder to add the first element of life to the characters and props in one of our awesome 2D animated series!

Responsibilities
You will get to work on:
Keeping characters and props in proportion and on model
Reporting to the Builds Supervisor to create and revise the requested style of characters and prop builds
Innovating solutions and troubleshooting to create efficient builds
Organizing and managing own work and files efficiently
Working within tight deadlines and meeting assigned weekly quotas and expectations
Collaborating with other Builders and departments in a team environment
Qualifications
You will be a great fit on our team if…
You are technically inclined, solution-oriented with possess strong problem solving skills
You can take direction and follow established naming, layering and network conventions
You can organize and manage time effectively to meet deadlines
You communicate in a professional and positive manner
Specific skills we'd love to see…
2+ years of relevant work experience on a 2D animated production, with prior experience in Builds preferred
Strong, expressive drawing skills
Proficiency in Toon Boom Harmony required
Experience with Flash Builds is an asset
Degree/Diploma from a recognized animation school
Why work at DHX Media?
 DHX Media delivers content that inspires, entertains and connects. But we create more than just animation, we build worlds and experiences for kids around the world. At our studios, quality, creativity and fun go hand in hand! Our teams dig into a diverse range of projects – from preschool and comedy to action-adventure – while enjoying awesome benefits, perks, and a whole lot of fun along the way. With some of Canada's top creative talents, our studios are bursting with energy. So what are you waiting for? Come join us! 
Apply here: https://dhxcareers-dhxmedia.icims.com/jobs/2395/builder-%28harmony%29%2c-2d/job
THANK YOU to all those who express interest in being a part of the DHX Studios team. Unfortunately, due to the volume of applications we receive, we may be unable to reply to all applicants. If we feel that you may be a good match for one of our current openings you will be contacted. DHX will accommodate people with disabilities throughout the recruitment and selection process. Applicants are encouraged to make their needs known in advance if accommodation is required