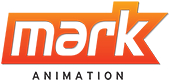 Apex Media Corp. (Mark Animation) is hiring a talented animator to join our production team in Toronto. The position offers a chance to work in a creative environment to produce a children's animated TV series and content for digital platforms such as iPad games.
Please send your resume and links to your demo reel (a cover letter is optional) to careers@markanimation.com. Only candidates selected for an interview will be contacted. Successful candidates can expect to begin the work in August 2014.
3D Animator
Daily tasks include but are not limited to:
Animating computer generated 3D characters and props
3D layout and some level design work
Work with other production staffs and report to team lead or supervisor
Qualifications:
At least five year's experience as a 3D animator for TV series and video games
Four shipped projects
Work experience with at least one AAA title
3D animation and game art diploma
Required Skills & Qualities
Exceptional knowledge of Adobe Photoshop
Exceptional knowledge of Autodesk Maya
Experience with games on mobile platform such as iOS and Android
Experience with UDK and Unity engine
BONUS: Good modeling and texturing skills for level design
BONUS: Good knowledge of HIK system of Autodesk Maya
BONUS: Hands-on experience with animation based on motion capture data
Able to use a high-paced multi-task development approach
Good time management skills
Good command of English
Good communication skills and personal skills
Must be able to work extra hours and be deadline oriented
Highly motivated, positive and well organized
Innovative thinker and idea contributor
An excellent team player possessing ability to work alone.
Able to be proactive—assisting colleagues and looking for ways to improve processes
Living in Toronto or willing to relocate to Toronto
Salary will be among the range of 45k to 55k or commensurate with experience. The contract will be 1-2 years and is extensible.
Please contact jobs@markanimation.com