Last updated on November 13, 2023
Vancouver, BC Canada // Background Layout / Colour Supervisors // FULL-TIME CONTRACT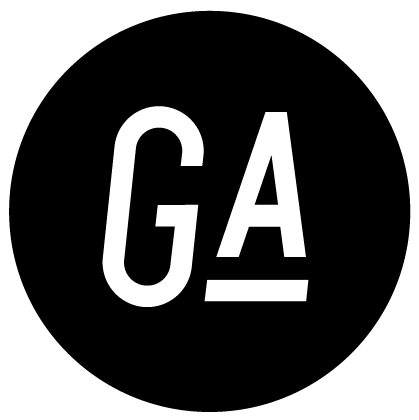 Giant Ant is an award winning artist driven creative studio and animation house, located in Vancouver's historic Strathcona. With 13 years of experience crafting meaningful work, Giant Ant is known for creating rich animation with depth that connects by feel as much as look and style.

Giant Ant is excited to team up with Point Grey Pictures, Lylas Pictures, and Monarch Media for the upcoming 2D animated feature film based on Sarah Leavitt's graphic memoir, "Tangles: A Story About Alzheimer's, My Mother and Me". This deeply personal story follows Sarah Leavitt's journey as she copes with her mother Midge's Alzheimer's disease. The story explores the impact of the disease on Midge, Sarah, and their family, as they navigate the challenges of caregiving and the emotional toll of memory loss.
We are seeking talented and experienced Background Layout / Colour Supervisors to join our team for this production. You will play a crucial role in bringing our unique and engaging production to life. This is a fantastic opportunity to contribute your creative skills to a major animated production and work with a team of talented passionate professionals in the animation industry.
Responsibilities
Supervise and lead a team of Background Artists, providing guidance, feedback, and mentoring.
Work with the Art director to disseminate the style and vision of the production to the layout and colour teams.
Collaborate with other departments such as the art director, production designer, and storyboard artists to ensure that the backgrounds fit within the overall visual style of the project.
Manage the team's workflow and ensure that all backgrounds are completed on time and to the required standard of quality.
Review and provide feedback on the team's work to ensure that it meets the project's specifications.
Develop best practices and identify opportunities for process improvement within the team.
Keep up-to-date with industry trends and techniques to ensure that the team's work stays innovative and current.
Requirements
At least 5 years of experience as a background artist on an animated tv series or film, ideally 2d production, with some experience in a leadership or supervisory role.
Strong working knowledge of animation software such as Adobe Photoshop and Adobe After Effects.
Familiarity in Toon Boom Harmony an asset.
Excellent communication skills, with the ability to collaborate effectively with other artists, project managers, and stakeholders.
Someone with a proactive work ethic with the ability to take ownership of their department.
Strong attention to detail and a keen eye for colour, composition, and lighting.
Ability to work well under pressure and deliver high-quality work on tight deadlines.
Benefits
We offer competitive salary packages and a supportive work environment that fosters creativity and growth. You will have the opportunity to work on an exciting project and collaborate with a team of talented individuals. Additionally, we provide ongoing professional development opportunities to enhance your skills.
If you possess these qualifications and are excited to join our team in bringing this powerful and heartfelt story to life, we encourage you to apply. We are committed to building a dynamic and diverse team and look forward to hearing from candidates of all backgrounds.
*Priority will go to applicants that can work in the studio, with hybrid remote work hours.
Estimated full production timeline: 2023 -2025