Last updated on August 3, 2014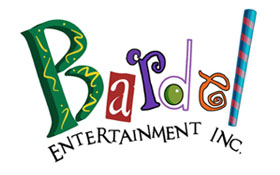 FX Artists
Type: Full Time
Min. Experience: Entry Level
Position Overview:
The FX artist is responsible for creating and conceptualizing CG FX Sequences as required, which meet the aesthetic, creative, and technical quality standards of the production and in accordance with the production deadlines.
Deliverables and Responsibilities:
Demonstrate a broad range of FX abilities in a collaborative environment to conceptualize and create the overall look, attitude and style of the FX.
Actively promote and communicate sound solutions to technical and creative issues related to FX.  Create natural and supernatural effects (ie, water, smoke, dust, lightning, bubbles, fire, storms, shadows, blurs, explosions, etc) to contribute to the character, location, or atmosphere, providing suggestions and recommendations on technique and elements in the context of the scene.
Maintain and communicate a strong knowledge of innovative FX animation technologies.
Be confident in your creative vision but flexible and open-minded to alternate ideas. Assist in creating an "FX Production Style Guide" as-needed.
Meets project deadlines and milestones, as set by Series Director / Episodic Director and the production department.
Demonstrates good written and verbal communication, and exhibits a collaborative, supportive approach to working with other team members.
Required Skills & Experience:
Must have demonstrable production experience to create smoke, water, fire, and electrical effects in a TV series context.
Must maintain high aesthetic quality with quick turnarounds using a mix of FX rigs and one-off FX using Maya with some RealFlow.
Animation / VFX experience preferred.
Why Work at Bardel?
We've got great people here. Bardel offers ongoing opportunities for employees to advance their careers through work on influential new industry projects. You'll also be given the opportunity to collaborate and learn from other influential career minded Directors, Producers, etc from around the world.
Thank YOU!
We thank all applicants for applying, however due to the number of applications, we can only contact successful applicants to arrange a specific interview time.
Note: Only current BC residents who are also Canadian Citizens or have Permanent Resident status can be considered at this time.
For more information regarding Bardel Entertainment please visit www.bardel.ca
Apply here: http://bardel.theresumator.com/apply/1inf2U/FX-Artist.html