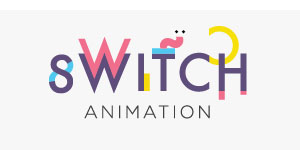 Animators, Yowza Digital/Switch Animation, Toronto
Yowza Digital/Switch Ent. is looking for animators for a classically animated show done in Flash. Candidates must be comfortable working with Cintiqs. Knowledge of Flash is essential (although the show is straight ahead, certain elements are symbol-based). The candidates would be responsible for rough animation, in-betweening and clean-up. This is a short term position, available immediately.
The studio is located in Toronto's Liberty Village. Please submit resume and demo-reel link to opportunities@switchent.com. No walk-ins or phone calls please. Only those being considered will be contacted for interview. Thank you in advance for your interest in Yowza Digital.
We hope to hear from you soon!