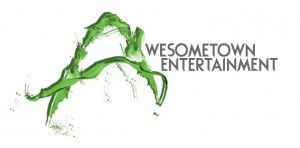 Company Description
International industry expertise has led to content development for audiences all around the world. Actively pursuing high value Intellectual Property (IP), Awesometown utilizes extensive knowledge and experience, coupled with strong partnerships with Financing and CG Production Companies, to produce high quality content to exacting budget specifications, enabling investment in IP via tax credit re-investment and sweat equity. Awesometown operates two studio facilities, located in Hunstville, Ontario and Toronto, Ontario.
Awesometown's studio infrastructure, and strong partnerships with other CG production facilities, has enabled us with an ability to produce work at a consistently high quality with low overhead. We pride ourselves at Awesometown in providing unique cutting edge content for audiences worldwide. This is all made possible through the principals and staff at Awesometown, representing years of industry knowledge and experience.
Job Description
The Layout Artist stages and blocks the cameras and characters in virtual environments through a combination of both artistic and technical skills.
A central component of Awesometown Entertainment's storytelling process is the work done in Layout. Layout transforms a film's art, storyboards, and assets into the shots that audiences around the world will see on the big screen.
Responsibilities:
-Executing the staging, blocking and camera work that makes up the foundation of a successful shot and sequence of shots throughout a film
-Producing work (shots) in a fast-paced CG environment using Maya, and a suite of proprietary software
-Working well with and as part of a team and across departments to produce world-class Layout work that is highly consumable in our production's pipeline
-A good working knowledge of the principles of cinematic staging, blocking, and camera work
Qualifications
-At least 3 years related experience. Feature film experience considered an asset
-A good working knowledge of the principles of cinematic staging, blocking, and camera work
-A good working knowledge of Maya is essential
-Good camera animation skills
-Good working knowledge of the posing/animation of CG character
-Must be able to work in a fluid and fast-paced environment, take direction easily, and be willing to participate as a member of a highly collaborative team
-Experience with lighting
-Must be open to working and showing work from rough to finished layouts
-Bachelor's degree in a relevant field and/or equivalent experience