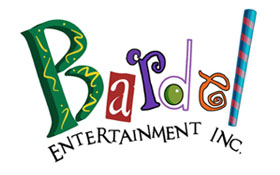 Title: Senior 2D Layout Artist/Background Painter
Position Overview:
We are looking for experienced 2D Layout and BG Artists for Season 2 of the amazingly popular and entertaining sci-fi rigamarole fun-fest that is 'Rick and Morty'!!
The job will require strong Layout skills and the ability to Paint BG's to the standards set by the series' Art Director.
Key Responsibilities:
Draw accurate rough and clean Layouts with camera instructions based on the animatic/storyboard provided.
Maintain the style and execution of the Layouts and Backgrounds as per the requirements of the production.
Actively participate in team and department meetings.
Meet all project deadlines and milestones and follow the production schedule to create episodic builds on a weekly basis.
Meet project quotas, deadlines, milestones, as set by project leads, and the production department.
Notify your supervisor regarding any problem that may impact quotas and deadlines as soon as the problem is recognized.
Mentor less experienced artists and lead by example, providing them with support, guidance and instruction in areas that provide for their artistic and professional growth.
Actively participate in team / department meetings. Consistently exercises sound judgment in all areas of performance.
Qualifications:
2D Production Layout experience on a minimum of 4 aired Television series, strong drawing skills and a very good working knowledge of perspective.
Experience with the use of Photoshop for production BG Painting
Experience with Harmony as it relates to Layout and BG Painting would be an asset
How to Apply:
Please visit our website at http://www.bardel.ca/careers
Why Work at Bardel?
We've got great people here. Bardel offers ongoing opportunities for employees to advance their careers through work on influential new industry projects. You'll also be given the opportunity to collaborate and learn from other influential career minded Directors, Producers, etc from around the world.
Thank YOU!
We thank all applicants for applying, however due to the number of applications, we can only contact successful applicants to arrange a specific interview time.
Note: Only current BC residents who are also Canadian Citizens or have Permanent Resident status can be considered at this time.
For more information regarding Bardel Entertainment please visit www.bardel.ca
Principals only. Recruiters, please don't contact this job poster.
– Principals only. Recruiters, please don't contact this job poster.
– do NOT contact us with unsolicited services or offers