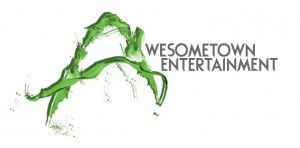 COMPANY DESCRIPTION
International industry expertise has led to content development for audiences all around the world. Actively pursuing high value Intellectual Property (IP), Awesometown utilizes extensive knowledge and experience, coupled with strong partnerships with Financing and CG Production Companies, to produce high quality content to exacting budget specifications, enabling investment in IP via tax credit re-investment and sweat equity. Awesometown operates two studio facilities, located in Hunstville, Ontario and Toronto, Ontario.
Awesometown's studio infrastructure, and strong partnerships with other CG production facilities, has enabled us with an ability to produce work at a consistently high quality with low overhead. We pride ourselves at Awesometown in providing unique cutting edge content for audiences worldwide. This is all made possible through the principals and staff at Awesometown, representing years of industry knowledge and experience.
JOB DESCRIPTION
The ideal candidate must be proficient in the use of MAYA 3D software and able to demonstrate a high level of quality in 3D animation.
RESPONSIBILITIES
-Use a natural sense of human and non-human movement, timing, weight and balance to bring characters to life
-Track own shot assignments; report shot starts and completions to producer and animation supervisor and ensure that all assigned shots are completed within required timelines
-Animate characters and props using Maya
-Revise shots as directed
-Check in with supervising animators regarding progress and check in with animation producer regarding tasks and available work
-Anticipate, communicate and troubleshoot any technical issues
-Working to production deadlines and studio requirements
-Working on a team as part of a broader production network
QUALIFICATIONS
-Minimum of 3 years of 3D animator experience. Feature film experience considered an asset
-A comprehensive understanding of classic animation principles and fundamentals
-Working knowledge of animation pipelines and the process involved from conceptual phase to implementation
-Self-motivated and a good communicator, with the ability to effectively collaborate with other departments
-Aesthetic sense
-Faithful storytelling
-Flexibility
-Able to work under pressure and meet tight deadlines.
All applications should be made through our site: http://awesometownent.ca/?page_id=20