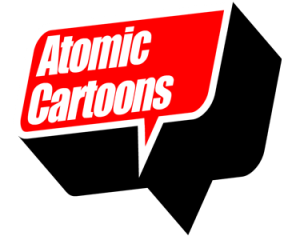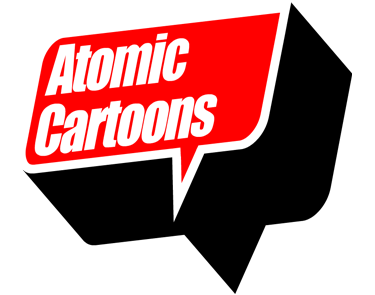 Atomic Cartoons Inc.  is an award-winning independent full-service animation studio located in Vancouver's busy Animation District.  Since its inception over 15 years ago, Atomic Cartoons has created, produced and financed numerous animation productions for television series, commercials and music videos.   Our crew is made up of 250 of Canada's most creative animators, directors, producers, and writers, and with multiple high profile projects underway this is a great opportunity to join our team!
CG SUPERVISOR
Atomic Cartoons is currently looking to add a CG Supervisor to our CG team for a new and exciting production.
WHAT YOU'LL DO:
Aids in all technical aspects of animation production including rigging, animation, lighting, and FX.
Responsible for overseeing the project through the pipeline; Partners with the Directors, Art Director, Producer, and Department Supervisors.
Assists with portraying the Directors' vision to the team through building consensus between Technology, Artists, and Production.
Works with the Production Team to maintain pipeline efficiency in order to assist the progress of the artists' and TDs' needs and enable them to achieve their quotas and milestones.
Helps the Production, Technical and Software departments to implement hardware and software workflow solutions and determines resource requirements.
Offers support, mentoring, and guidance to the Technical Team Leads.
Assess and recommend appropriate external shaders/plugins/scripts.
Attends daily Production and department meetings.
WHAT WE'RE LOOKING FOR:
Degree in fine arts, computer science or equivalent experience required.
5+ years of production experience, with proven ability of supervising and leading a large group.
Previous experience as a CG Supervisor preferred.
Expert knowledge of CG animation packages: Maya, Nuke.
Ability to write code and assist in tool/pipeline R&D development is an asset.
Experience using Shotgun for production tracking, submitting and publishing is an asset.
Highly motivated with the ability to work under pressure.
Strong communication skills and ability to delegate and mentor people and projects.
Able to communicate creative and technical thoughts and ideas.
Ability to provide feedback to team members on work under development and mentor lesser experienced team members.
Must be able to work in house at our Vancouver studio.
Must be able to legally work in Canada, BC residents preferred
Contract:                  Full Time
Salary:                      TBN
Benefits:                After 6 months of employment
Start Date:               ASAP
INTERESTED?
Show us what you would like to contribute to Atomic by providing us with relevant examples of your previous work along with your resume and cover letter. Please apply online with your Resume, Cover Letter, Portfolio/Demo Reel and/or Website URL.  If apply for more than one position, please include all job titles and submit only once.
We thank you for your submission; only short-listed candidates will be contacted. No phone calls please.
CREATE. PRODUCE. DELIVER. REPEAT