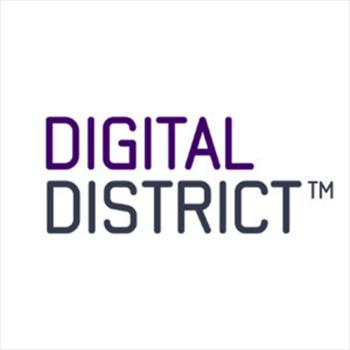 ARTISTE MATTE PAINTING
Sous la supervision du directeur artistique, le Matte Painter est en charge de faire une planification technique du travail et de créer les supports manquants ou les objets nécessaires à la projection des images. Il se sert de Mari, Maya et Photoshop pour les créer. Il utilise Nuke pour monter les scènes et finaliser son travail. Le poste requiert une solide compréhension des techniques du Matte painting et un réel talent créatif.
Responsabilités :
Créer les supports ou les objets nécessaires à la projection des images;
Collaborer avec le Département du Layout afin de déterminer l'emplacement des mattes painting;
Obtenir un degré de réalisme adapté à l'orientation artistique du projet;
Tenir l'échéancier et les quotas de production communiqués par le Coordonnateur;
Exécuter les corrections demandées par le Superviseur et le Réalisateur en faisant preuve d'esprit d'analyse;
Organiser son travail et préparer les éléments de présentation pour les validations;
Communiquer et chercher l'information si nécessaire;
Maintenir une bonne entente et une bonne dynamique d'équipe;
Compétences exigées :
Détenir un diplôme d'études collégiales en animation 3D;
Avoir au moins trois (3) années d'expérience en tant qu'artiste en matte painting dans la production de film / téléséries d'animation ou dans les effets visuels;
Avoir une bonne connaissance du logiciel MAYA, MARI, PHOTOSHOP et NUKE;
Être à l'aise avec l'environnement LINUX / UNIX est un atout;
Connaître un asset manager comme SHOTGUN est un atout;
Avoir une connaissance des logiciels MARI et UVLAYOUT est un atout;
Avoir des connaissances en projection 2.5D dans NUKE est un plus;
Posséder les techniques traditionnelles de peinture/dessin est un plus;
Être citoyen canadien ou avoir le statut de résident permanent au Canada et être disposé à travailler à Montréal, Québec;
Si vous êtes intéressé, envoyez votre CV et démo à l'adresse suivante: cv@digital-district.ca.
Seules les personnes dont la candidature aura été retenue seront contactées.
Titre du poste : Matte Painter
Statut : Contractuel
Lieu de travail : Montréal
Salaire annuel : En fonction de l'expérience
MATTE PAINTER
The Matte Painting Artist works under the supervision of the Lighting Supervisor. They are responsible for the technical planning of the work and creates missing objects and visuals that are necessary to the production. The Matte Painting Artist uses Mari, Maya and Photoshop. They use Nuke to finalise their work. The position requires a solid understanding of Matte Painting techniques and strong artistic skills.
Responsibilities :
Create media or objects necessary for projecting images;
Collaborate with the Layout Department in order to determine the location of matte paintings;
Develop a degree of realism adapted to the artistic direction of the project;
Maintain timing and production quotas given by the production coordinator;
Organize work and prepare presentation elements for approval;
Communicate and seek information, if necessary;
Maintain good team dynamics;
Qualifications :
College diploma or equivalent in 3D computer graphics;
Minimum 3 to 5 years experience in Matte Painting;
Good knowledge of MAYA, MARI, PHOTOSHOP and NUKE;
Comfortable in a LINUX / UNIX environment;
Knowledge of an asset manager such as SHOTGUN is an asset;
Knowledge of UVLAYOUT is an asset;
Knowledge in 2.5D projection with NUKE is a plus;
Possess traditional painting / drawing techniques is a plus;
Must be a Canadian citizen or a permanent resident in Canada and be available to work in Montreal, Quebec.
If interested, apply by sending your CV and demo at: cv@digital-district.ca.
Only selected candidates will be contacted. Digital District is an equal opportunity employer.
Title: Matte Painter
Status: Contractual / full time
Location: Montreal (must be authorized to work on the territory and to relocate if necessary)
Start dates: January 2014
# of positions: 1