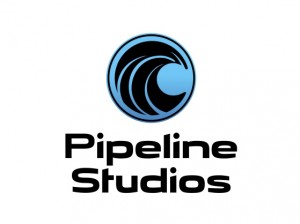 Pipeline Studios
2D Breaking/Rigging Artist
Pipeline has an exciting opportunity for a Breaker to join our production team on a high profile project in our Toronto/Hamilton studio. This exciting position is responsible to rig and break characters, props and backgrounds for a 2D animated show while reporting to the Animation Director.
Job Responsibilities:
Provide quality ToonBoom Harmony rigs for a high profile 2D animated show.
Work in collaboration with other departments to ensure smooth deliveries throughout the pipeline.
Able to the troubleshoot and innovate rigging solutions to create efficient model rigs.
Work in collaboration with the Breaking Supervisor and the Animation Director to ensure quality rigs.
Revise rigs according to the animation team's needs.
Essential Qualifications:
3+ years experience working on a 2D animated production.
Degree/Diploma from a recognized animation, art or film school desired
Excellent artistic, technical and creative skills.
Knowledge of ToonBoom Harmony, Photoshop, etc.
Excellent 2D rigging and breaking technical skills
Good understanding of the 2D production pipeline
Ability to organize, prioritize and follow through in a fast-paced environment
Maintain a positive, upbeat and professional attitude, with the ability to work within tight deadlines.
Be pro-active and solution-orientated
Great communication skills and interpersonal skills
Let us hear your creative input!
To apply: Please send your resume to: create@pipelinestudios.com and reference: BR0115 in the subject of your submission.