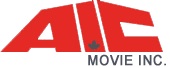 Employer: AIC MOVIE INC.
Location: Toronto
Duration: TBD, starts January 2015
Salary: Fully Paid
Apply to: Charmaine San Pedro
We are looking for an experienced CG Supervisor to join the team on our exciting animated feature film in Toronto!
Position Overview: The CG Supervisor is a key leader, overseeing the project through the production pipeline.
The ideal candidate is a strong leader, excellent communicator, and CG Generalist with a good eye for aesthetic.
The CG Supervisor is responsible for designing the technical approach and requirements needed to achieve the desired look for our feature film as well as developing the pipeline and identifying processes and procedures that improve the workflow.
Must have a thorough understanding of the entire visual effects process and the ability to interpret the artistic brief from the VFX Supervisor
Duties & Responsibilities:
– Partnering with the Directors, Art Director/Production Designer, Producer, and Department Supervisors, the CG Supervisor is responsible for helping develop the CG pipeline as well as proprietary tools and oversees the project through the pipeline.
– Aids in all technical aspects of animation production including rigging, animation, lighting, FX and developing the 3D stereoscopic pipeline.
– Work closely with Producers, artists and other necessary departments in creating high quality visual effects
– Works with the Production Management Team to maintain pipeline efficiency in order to assist the progress of the artists' and TDs' needs and enable them to achieve their quotas.
– Aids the Production, Technical and Software departments to implement hardware and software workflow solutions and determines resource requirements.
– Helps to create and implement support and training to improve skill sets within departments.
– Assist in the recruitment of 3D artists to ensure the right fit, skills and experience required for projects and teams
– Offers support and guidance to the Technical Team Leads.
– Assess and recommend appropriate external shaders/plugins/scripts.
– Attends daily Production and department meetings.
– Keep up on current technology trends and tools both hardware and software.
Skills & Requirements:
– Degree in fine arts, computer science or equivalent experience required.
– 5+ years of production experience, with proven ability of supervising a large group.
– Previous experience as a CG Supervisor preferred or Extensive production experience in a similar or relevant position
– Expert knowledge of CG animation packages: Maya, RenderMan, Nuke
– Ability to write code and assist in tool/pipeline R&D development.
– Experience using Shotgun for production tracking, submitting & publishing.
– Creative eye and knowledge of colour theory and lighting techniques.
– Experience with 3D stereoscopic techniques.
– Strong communication skills and ability to delegate and mentor people and projects.