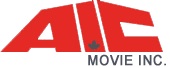 Employer: AIC MOVIE INC.
Location: Toronto
Duration: TBD, starts ASAP
Salary: TBD
Apply to: Charmaine San Pedro
This is an excellent opportunity for a highly organized and motivated STORYBOARD ARTIST who enjoys being part of an exciting and fast paced animation studio. The ideal candidate will be a highly skilled draughts person with a minimum of three years experience in boarding on animated features or high end animated TV shows. A proven flair for storytelling and a thorough understanding of the crafting and development of story arcs, characterization and comedic timing are essential.
Duties and Responsibilities
Translates script into sequenced board panels.
Draws boards from script within production schedule.
Pitch boards to Story Supervisor and Directors.
Requirements
Minimum 3 years experience in feature film or TV storyboard production and/or animation industry.
Good understanding of the possibilities and limitations of CG animation
Degree/Diploma from a recognized animation school preferred;
Expert drawing skills and solid understanding of staging and composition.
Solid understanding of cinematic techniques.
Highly proficient in Photoshop Ability to work digitally (Cintiq with Storyboard Pro or Flash, etc.);
Must have a strong portfolio
Familiarity with standard Storyboard software such as Sketchbook Pro
High level of creativity, with the ability to perform to standard under tight deadlines.
Toronto, Canada (GTA) Residents preferred but not essential.
Please apply in confidence with contact info, sample of work and resume to
info@aicmovie.ca