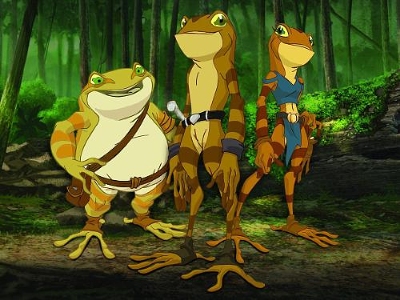 Cartoon Conrad Productions is on the hunt for a few more talented 2D animators and clean up artists! The project is based on the popular book "An Army of Frogs" a Kulipari novel, with the voice talents of Mark Hamill (Star Wars), Keith David (Crash), Wendie Malick (Hot in Cleveland) and Josh Keaton (Hercules).
Would you consider moving to the Halifax region of Nova Scotia, Canada's East Coast hub and ocean playground?
We are an animation "boutique" located on a beautiful farmhouse property near the city.  Halifax is a growing hub for 2D and 3D animation, with plenty of affordable living and work opportunities.
Applicants must be able to show proficiency in 2D digital character animation in Adobe Flash for these positions.
We at Cartoon Conrad are proud of our work and are constantly pushing ourselves creatively and technically to reach new heights, specializing in TV broadcast children's shows as well as various creative and experimental shorts.
Please send resumes and demo reels to info@cartoonconrad.com