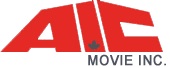 Compositors:
AIC Movie is seeking experienced Nuke Artists for work at our Toronto Office
Key Purpose of the Job:
To seamlessly integrate all the elements of a shot, including live-action and CG elements. Compositors work closely with Visual Effects Supervisor to composite the numerous elements that complete a visual effects shot.
Needs to Do:
Green screen extractions.
Seamless integration of live action, and CGI sources.
Take part in client reviews.
Follow production methodologies and develop creative approaches and problem-solving.
Performing all aspects of composite fx design.
Needs to Know:
You must have a minimum of 2 years VFX industry experience.
Experience in using Nuke.
Critical eye for detail, and strong communication skills.
Please apply in confidence with contact info, sample of work and resume to
info@aicmovie.ca