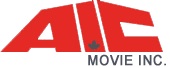 Senior Simulation FX Artists
AIC Movie is looking for talented simulation fx artists to join our team in Toronto to work on feature films.
We are looking for artists who are expert level users of Houdini, Maya and Nuke. Must have a minimum 3 years of feature film experience,
be a team player and have an eye for detail creating feature quality effects.
Qualifications :
You must have a minimum of 3 to 5 years experience in Feature Films;
Expert knowledge of MAYA, Houdini,and NUKE and the use of fluids, cloth, particles and/or rbd's;
Experience in creating photo-realistic effects such as fire, smoke, destruction, clothing, water and dust
Thorough understanding of simulation techniques and technologies relating to Effects
Good working knowledge of VRay,and experienced with lighting and rendering effects is an advantage
Knowledge of an asset manager such as SHOTGUN is an asset;
Must be a Canadian citizen or a permanent resident in Canada
Please apply in confidence with contact info, sample of work and resume to
info@aicmovie.ca