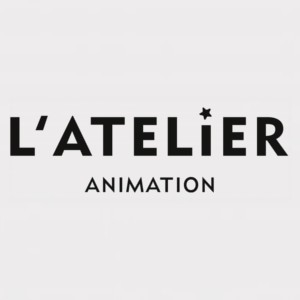 English follows 
Notre client, L'Atelier Animation, est présentement à la recherche d'un Animateur 3D expérimenté pour son studio de Montréal. L'Atelier Animation est un studio d'animation en existence depuis 2012 qui se spécialise dans la création de longs métrages d'animation 3D. Ils travaillent actuellement à la production du long métrage "Ballerina".
Sous la direction du Directeur d'Animation et des Leads du département, l'Animateur 3D est responsable de l'animation de personnages, véhicules et des accessoires pour le film. L'artiste interprète le storyboard / animatique pour créer de l'animation key-frame tout en respectant les règles techniques et la vision artistique établies sur le projet.
Responsabilités :                                                                                         
Travaillerà partir dustoryboard/animatiquepour créerde l'animation key-frame du niveau d'un long-métrage d'animation;
Démontrerun sens aigu dela performance, du posing, du timing, du poids et de la synchronisation labiale;
Maintenir la continuité du travail de shot en shot;
S'assurer quel'animationrespectele style et lavision énoncéepar le directeurde l'animationetle réalisateur;
Tenir l'échéancier et les quotas de production communiqués par le coordonnateur;
Exécuter les corrections demandées par le Superviseur et le Réalisateur en faisant preuve d'esprit d'analyse;
Organiser son travail et préparer les éléments de présentation pour les validations;
Communiquer et chercher l'information si nécessaire;
Maintenir une bonne entente et une bonne dynamique d'équipe;
Compétences exigées :
Détenir un diplôme d'études collégiales en infographie 3D / spécialisation animation 3D;
Avoir au moins cinq (5) ans d'expérience en animation 3D avec MAYA dans un environnement de production de film / téléséries d'animation ou dans les effets visuels;
Posséder de très bonnes connaissancesen anatomie;
Avoir la capacité d'interpréterunstoryboard;
Savoir travailler en collaboration en suivant les directives du réalisateur de manière efficace;
Avoir de l'expérience dans la création d'animation expressive des mains et dans l'animation facialeau sein d'un environnement deproduction;
Avoir une bonne connaissance des techniques d'animation traditionnelles et des principes du mouvement de personnages;
Avoir de l'expérience en rigging estun plus;
Être à l'aise avec l'environnement Linux / Unix;
Connaitre un asset manager comme SHOTGUN est un atout;
Être citoyen canadien ou avoir le statut de résident permanent au Canada et être disposé à travailler à Montréal, Québec;
Seules les personnes dont la candidature aura été retenue seront contactées.
Notez que le générique masculin est utilisé dans le but d'alléger le texte. Digital District souscrit au principe d'équité en matière d'emploi.
Titre du poste : Animateur 3D
Statut : Contractuel / temps plein
Lieu de travail : Montréal
Salaire : En fonction de l'expérience
===
Our client, L'Atelier Animation, is currently seeking an 3D Animator to join it's studio in Montreal. L'Atelier Animation is an animation studio created in 2012. L'Atelier Animation specializes in the creation of 3D feature films. They are currently working on the animated feature film "Ballerina".
The 3D Animator works under the supervision of the Animation Director and the Animation leads. S/He is responsible for characters, vehicles and props animation for the film production. The artist interprets the storyboard / animatic to create key-frame animation while respecting the technical requirements and the artistic vision of the project.
Responsibilities:
Work from storyboard/animatic to create feature level, key-framed animation;
Demonstrate a strong sense of performance, posing, timing, weight, and lip sync;
Maintain a shot-to-shot continuity;
Ensure animation meets the style and vision set out by the Animation Director and Directors;
Maintain timing and production quotas given by the production coordinator;
Execute the corrections requested by the Supervisor and the Director by showing an analytic mind;
Organize work and prepare presentation elements for approval;
Communicate and seek information if necessary;
Maintain a good team dynamics;
Qualifications:
College diploma or equivalent in 3D computer graphics / 3D animation specialization;
Minimum 5 years of working experience in 3D animation with MAYA, in a film production environment / animation TV series or visual effects;
Strong sense of anatomy;
Ability to interpret a storyboard;
Ability to work collaboratively, taking direction and feedback from the Directors effectively;
Experience creating expressive hand and facial animation in a production environment;
Strong knowledge of traditional animation techniques and characters movement principles;
Rigging experience is a plus;
Be comfortable to work in a LINUX / UNIX environment;
Knowledge of an asset manager as SHOTGUN is a plus;
Must be a Canadian citizen or a permanent resident in Canada and be available to work in Montreal, Quebec.
Only selected candidates will be contacted. Digital District is an equal opportunity employer.
Title: 3D Animator Artist
Status: Contractual / full time
Location: Montreal
Salary: Based on experience
To apply: maude.cadieux@hotmail.com