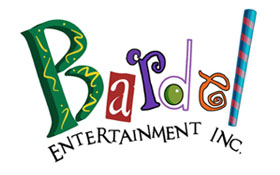 2D Harmony Animators
Calling all Animators who can conceptualize, create and execute 2D animation sequences, under the direction of the Lead Animator/Director, in accordance with the established style, technical requirements and the production schedule of the project.
What you will be doing:
Demonstrate a broad range of 2D Animation abilities in a collaborative environment to conceptualize and create the overall look, attitude and style of the character animation.
Actively promote and communicate sound solutions for technical and creative issues related to 2D Animation.
Maintain and communicate a strong knowledge of innovative animation technologies.
Meet project quotas, deadlines, milestones, as set by project leads, and the production department.
Notify your supervisor regarding any problem that may impact quotas and deadlines as soon as the problem is recognized.
Mentor less experienced artists and lead by example, providing them with support, guidance and instruction in areas that provide for their artistic and professional growth.
Actively participate in team / department meetings. Consistently exercises sound judgment in all areas of performance.
What you will bring with you:
Must have TV / Film production experience
Strong understanding of traditional 2D animation principles
Bringing characters to life using motion and emotion
Maya, Flash, Harmony
Why Work at Bardel?
We've got great people here, and for good reasons. Bardel offers a generous benefit package, regular social events and ongoing opportunities for employees to advance their careers through work on prominent and exciting industry projects. You'll collaborate with other influential, career-minded creative professionals from around the world. For more information regarding Bardel Entertainment please visit www.bardel.ca
Thank YOU!
We thank all applicants for applying, however due to the number of applications, we can only contact successful applicants to arrange a specific interview time.
Note: Only current BC residents who are also Canadian Citizens or have Permanent Resident status can be considered at this time.
How to Apply:
Please visit our website at http://www.bardel.ca/now-hiring/