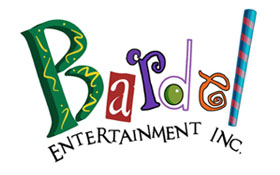 Position Overview:
The BG Painter establishes the color, style, and mood of a scene drawn by an animation layout artist by painting or rendering in color the backgrounds (or locations) based on the background designs or layouts.
Key Responsibilities:
Paint backgrounds and props using Photoshop to fit with the approved style of the series.
Maintain the style and execution of the backgrounds as per the requirements of the production.
Actively participate in team and department meetings.
Meet all project deadlines and milestones and follow the production schedule to create episodic builds on a weekly basis.
Meet project quotas, deadlines, milestones, as set by project leads, and the production department.
Notify your supervisor regarding any problem that may impact quotas and deadlines as soon as the problem is recognized.
Mentor less experienced artists and lead by example, providing them with support, guidance and instruction in areas that provide for their artistic and professional growth.
Actively participate in team / department meetings. Consistently exercises sound judgment in all areas of performance.
Why Work at Bardel?
We've got great people here, and for good reasons. Bardel offers a generous benefit package, regular social events and ongoing opportunities for employees to advance their careers through work on prominent and exciting industry projects. You'll collaborate with other influential, career-minded creative professionals from around the world. For more information regarding Bardel Entertainment please visit www.bardel.ca
Thank YOU!
We thank all applicants for applying, however due to the number of applications, we can only contact successful applicants to arrange a specific interview time.
Note: Only current BC residents who are also Canadian Citizens or have Permanent Resident status can be considered at this time.
How to Apply:
Please visit our website at http://www.bardel.ca/now-hiring/