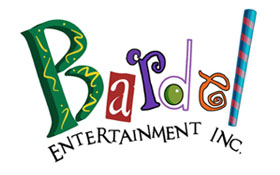 We are looking for brilliant 2D Key Animators to join our Kelowna Studio.
The 2D Key Animator conceptualizes, creates and executes 2D animation sequences, under the direction of the Lead Animator/Director, in accordance with the established style, technical requirements and the production
schedule of the project.
Duties & Responsibilities:
– Demonstrate a broad range of 2D Animation abilities in a collaborative environment.
– Actively promote and communicate sound solutions for technical and creative issues related to 2D Animation.
– Maintain and communicate a strong knowledge of innovative animation technologies.
– Meet project quotas, deadlines, milestones, as set by project leads, and the production department.
– Notify your supervisor regarding any problem that may impact quotas and deadlines as soon as the problem is recognized.
– Mentor less experienced artists and lead by example, providing them with support, guidance and instruction in areas that provide for their artistic and professional growth.
– Actively participate in team / department meetings. Consistently exercises sound judgment in all areas of performance.
Essential Requirements:
– Strong understanding of traditional 2D animation principles
– Bringing characters to life using motion and emotion
– Flash, Harmony
– Must have TV / Film production experience
Qualities for Success:
– A team player with a positive attitude and dedication to the success of the project.
– Demonstrates ability to work successfully in a collaborative, team-based setting.
– Ability to work effectively in a fast-paced, high-volume and dynamic work environment.
– Commitment to Bardel's values of celebrating diversity, individual development and expression, creativity, and teamwork.
Why Work at Bardel?
We've got great people here. Bardel offers ongoing opportunities for employees to advance their careers through work on influential new industry projects. You'll also be given the opportunity to collaborate and learn from other influential career minded people from around the world. For more information regarding Bardel Entertainment please visit www.bardel.ca
Working in Kelowna
Only 240 miles east of Vancouver, Kelowna is the largest city in the Okanagan Valley. With a mix of creative companies along with a slew of high-tech start-ups, Kelowna is fast becoming known as the "Silicon Valley of the North" and a hub of production talent.
Located on beautiful Okanagan Lake, Kelowna offers countless outdoor activities including mountain biking, water sports, golf, skiing and snowboarding. Kelowna's  downtown core is vibrant hosting an abundance of brew pubs, wine bars, funky shops,   galleries and music festivals. Top it all off with sandy beaches, mountain ranges, orchards and vineyards, and affordable living we like to think of Kelowna as a veritable paradise.
How to Apply:
Please visit our careers page at http://www.bardel.ca/now-hiring/
What we want to see in your application:
– Why YOU re the person for the position and how you meet the position's criteria
– your current resume
– samples of your work
Thank YOU!
We thank all applicants for applying, however due to the number of applications, we can only contact successful applicants to arrange a specific interview time.