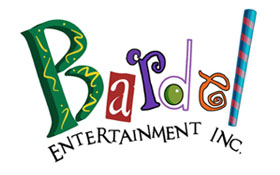 Layout Artist
Position Overview:
The Layout Artist applies composition, fielding, camera and scene planning skills, along with excellent draftsmanship to generate creative practical and logical production layouts which enable the characters to animate within a scene as dictated by the approved storyboard.
Primary Responsibilities:
Strategically create master backgrounds for each location as dictated by the approved storyboard.
Translate storyboard panels into a succession of breakdown poses.
Prepare separate levels for the camera field, overlays, backgrounds, and effects.
Draw background layout and character poses using specialized animation software such as Flash, Photoshop and / or Sketchbook.
Maintain and communicate a strong knowledge of innovative production technologies and the capabilities of these technologies as they relate to project goals in the area of layouts.
Identify composition, fielding, hook-up and camera problems in approved Storyboards and work with the Layout Supervisor to resolve them.
Exercise a strategic eye for scene planning to ensure that layout count stays within the established episode parameters.
Other Responsibilities:
Meet project deadlines and milestones, including all quotas, set by project leads and the production department. Notify your supervisor in advance of any and all reasons that your deadlines cannot be met and recommend solutions.
Actively participate in team / department meetings.
Mentor and offer support to less experienced artists, providing them with guidance and instruction in the area of layouts.
Why Work at Bardel?
We've got great people here, and for good reasons. Bardel offers a generous benefit package, regular social events and ongoing opportunities for employees to advance their careers through work on prominent and exciting industry projects. You'll collaborate with other influential, career-minded creative professionals from around the world. For more information regarding Bardel Entertainment please visit www.bardel.ca
Thank YOU!
We thank all applicants for applying, however due to the number of applications, we can only contact successful applicants to arrange a specific interview time.
Note: Only current BC residents who are also Canadian Citizens or have Permanent Resident status can be considered at this time.
How to Apply:
Please visit our website at http://www.bardel.ca/now-hiring/