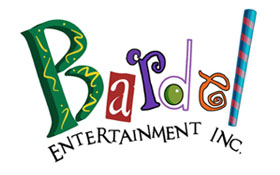 Designer
Position Overview:
The Designer will create designs to meet the aesthetic, creative and technical quality standards of the animation industry, under the direction of their supervisor.
Key Responsibilities:
Explore design solutions for various projects, utilizing different mediums and tools.
• Share design ideas with peers and other interns in a collaborative setting.
• Provide artwork as required, conforming to the styles of the productions or projects as guided by senior animators, designers and other project leads.
• Attend and participate in team meetings as required
• Participate in, contribute to and/or lead small animation or interactive media projects as they become available.
Required Skills & Experience:
Currently enrolled or graduated from an animation or graphics arts program (diploma, certificate or degree) in a participating post-secondary institute.
• Exposure to or education in animation techniques
• Experience with computerized graphic design or animation software programs an asset
Qualities for Success:
Strong desire to develop design and animation skills, and deepen their knowledge of their respective field.
• Ability to work effectively in a collaborative team environment.
• Creativity and a willingness to share ideas, opinions and suggestions on projects.
• Ability to demonstrate initiative and proactively seek out new projects and tasks to enrich their experience and broaden their learning.
Why Work at Bardel?
We've got great people here, and for good reasons. Bardel offers a generous benefit package, regular social events and ongoing opportunities for employees to advance their careers through work on prominent and exciting industry projects. You'll collaborate with other influential, career-minded creative professionals from around the world. For more information regarding Bardel Entertainment please visit www.bardel.ca
Thank YOU!
We thank all applicants for applying, however due to the number of applications, we can only contact successful applicants to arrange a specific interview time.
Note: Only current BC residents who are also Canadian Citizens or have Permanent Resident status can be considered at this time.
How to Apply:
Please visit our website at http://www.bardel.ca/now-hiring/