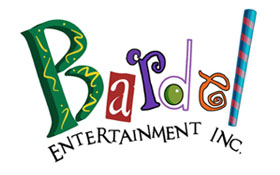 Storyboard Artist
Position Overview:
The In-House Storyboard artist is responsible for creating Digital Storyboards as required, which meet the aesthetic, creative, and technical quality stands of the production and in accordance with the production deadlines.
Deliverables and Responsibilities:
Exercise creative, inventive and compelling storytelling in accordance with the pre-established creative style and technical guidelines of the project.
Review and adhere to the guidelines and instructions given by the Director and those set forth from the episodes which have already been completed.
Be available for an In-House hand-out meeting with the Director and ensure that you have ample instruction and materials to begin your assignment.
Storyboard the script In House as-written insuring that alternate suggestions have received prior approval from the Director before implementing any alternate ideas while also implementing director notes and revisions.
Meet In-House project deadlines and milestones, including weekly quotas, as set by Director and the production department.
Demonstrates good written and verbal communication, and exhibits a collaborative, supportive approach to working with other team members.
Actively participates in team / department meetings.
Mentors and offers support to less experienced artists. Providing them with guidance and instruction in the area of department focus.
Why Work at Bardel?
We've got great people here, and for good reasons. Bardel offers a generous benefit package, regular social events and ongoing opportunities for employees to advance their careers through work on prominent and exciting industry projects. You'll collaborate with other influential, career-minded creative professionals from around the world. For more information regarding Bardel Entertainment please visit www.bardel.ca
Thank YOU!
We thank all applicants for applying, however due to the number of applications, we can only contact successful applicants to arrange a specific interview time.
Note: Only current BC residents who are also Canadian Citizens or have Permanent Resident status can be considered at this time.
How to Apply:
Please visit our website at http://www.bardel.ca/now-hiring/