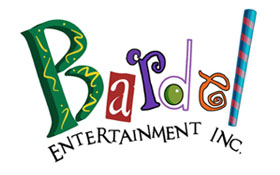 2D Animation Supervisor
Position Overview:
Provide creative and vision leadership, artistic and technical direction to the project.  Direct all creative teams to ensure that they are working collaboratively to achieve the goals and quality benchmarks of the project. Work with the Producer/Line Producer and stakeholders to ensure a successful alliance between the creative goals and the production deadlines. Demonstrate a strong working knowledge of the animation process from script to screen.
Key Responsibilities:
Oversee and supervise all creative leads and artists during the creative process, providing ideas, making decisions and offering viable solutions to creative and technical issues.
Work with the Line Producer on setting up the production workflow.
Exercise superior leadership, collaborative and communication skills to ensure that inter and intra departmental tasks are assigned, understood and completed as per instructed.
Ensure that the Production's overall creative vision is understood and followed through by the Creative team.
Review and approve all creative materials (i.e posing, animated scenes in sequences) prior to submitting it to the Director/ Client
Cultivate and maintain a creative and successful working relationship with executive producers and stakeholders. Be confident in your creative vision but flexible and open-minded to alternate ideas.
Work with the production team to ensure that deadlines are met per the Weekly Schedule and Overall Production Schedule.  Notify Producer/Line Producer in advance on episodes at risk of missing their deadlines
Meet with Producer/Line Producer to discuss artist performance of the crew.
Participate in the recruiting process.
Ensure all artwork is reviewed and approved prior to meetings or submission for Director's approval. Communicate any retakes to supervisors/ artists
Be available to travel to designated locations, locally and abroad per the needs of the production.
Motivate your crew to expand their limits and encourage them to share new ideas.
Mentor and offer support to less experienced artists, providing them with guidance and instruction.
Provide creative direction and leadership to the creation of a series bible/style guide (as required). The contents which may include but are not limited to:

Storyboard Guide
SFX Guide
Character design Guide
Location Guide
Color Guide
Main Model Pack
Incidental Model sheets
Fully posed Storyboards
Timing sheets
Animation cycles

Review and comment on all supplied pre-production materials.
Review and approve the re-use assets for each episode to create a re-use library.
Contribute artwork as required – builds, animation cycles or footage for episodes that are at risk of missing their production deadline.
Attend and provide leadership during production meetings.
Any other duties as assigned and in relation with the job description above.
Why Work at Bardel?
We've got great people here, and for good reasons. Bardel offers a generous benefit package, regular social events and ongoing opportunities for employees to advance their careers through work on prominent and exciting industry projects. You'll collaborate with other influential, career-minded creative professionals from around the world. For more information regarding Bardel Entertainment please visit www.bardel.ca
Thank YOU!
We thank all applicants for applying, however due to the number of applications, we can only contact successful applicants to arrange a specific interview time.
Note: Only current BC residents who are also Canadian Citizens or have Permanent Resident status can be considered at this time.
How to Apply:
Please visit our website at http://www.bardel.ca/now-hiring/