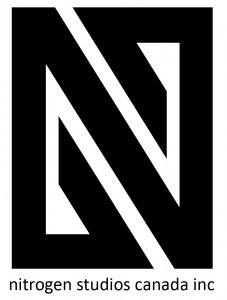 Animation Lead
Nitrogen Studios is a Vancouver based animation studio looking for a Lead Animator to help us embark on an exciting new CGI animated theatrical feature film, Seth Rogen and  Evan Goldberg's "Sausage Party".
Position Overview:
The Animation Lead works closely with the Directors and the Animation Supervisor to facilitate the team's creation of high quality character animation that meets the creative and technical needs of the project.
Responsibilities:
Work with the Directors and Animation Supervisor to help define the acting requirements on both a sequence and shot basis.
Collaborate with their team to ensure the creative goals of the Directors and Animation Supervisor are met.
Interact with Rigging to ensure the performance requirements of the character work with the rig and tools.
Work with the Animation Supervisor and Animation Coordinator to help the team hit deadlines and ensure the quotas are met for both shots and sequences.
Work with the Animation Supervisor and Animation Coordinator on casting shots/assignments to their teams.
Mentor and lead their team by example by providing them with guidance and instruction to help in their artistic and professional improvement.
Help with recruiting and participate in interviews, and ensure that animation new hires are provided the necessary training and assistance.
Participate in animation reviews and meetings as required.
Track continuity issues within the sequences and between artists.
Skills and Requirements:
Minimum of 7+ years professional animation experience working with Maya
Ability to interpret a storyboard.
Ability to work collaboratively, taking direction and feedback from the Directors and Animation Supervisor effectively.
Experience creating expressive hand and facial animation in a production environment
Solid understanding of traditional animation principles
Able to communicate creative and technical thoughts and ideas
Team player
Task driven, self–motivated and proactive
Ability to problem solve and trouble shoot technically
Experience with rigging a plus
Ability to help deliver the highest quality animation feasible within the production parameters and consistently meet departmental production quota requirements
contact: renee_pirie@nitrogenstudios.com