jobby: Digital Artist Manager, Legend 3D, Toronto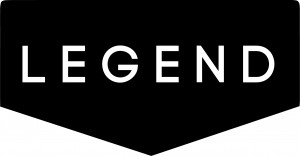 Reporting to the VP Operations, The Digital Artist Manager plays a key role in effectively staffing and retaining artists to strategically support corporate endeavors. Major daily responsibilities include recruitment, management, professional development of artists in all departments with varying skillsets and expertise. Overseeing team structures and artist schedules to most effectively meet production goals, the Digital Artist Manager must be able to accurately gage and utilize artists' skill levels.
At a corporate level, the Digital Artist Manager will partner with the technology management team to identify talent to support ongoing Software and R&D initiatives as well as coordinate with other departments including administration, facilities, and human resources.
Responsibilities include:
Point of Contact for employee inquiries related to operations.
Coordinates with Production to schedule operational and overtime hours
Oversees vendors/support services and maintains vendor relationships.
Oversee equipment and other hardware malfunctions, assessing and responding as necessary.
Manages the Industrial Safety Program to meet industry safety and security policies, as well as OSHA requirements.
Supervises and mentors the Facility Liaison and Office Administrator.
Overseas corporate purchases and creates budget proposals to maintain the office infrastructure.
Participates in recruitment for a variety of roles – including interviews and contract development.
Abides by company policy and procedures and enforces when applicable.
Manages building operations (including HVAC, plumbing and electrical), collaborating with property management to ensure building codes are in effect and appropriate for the company's needs.
Works closely with IT, Facilities, Administration, and HR in applicable circumstances
Develops and implements ideas that help facilitate a positive studio work environment
Performs other relevant tasks as necessary.
On call 24/7
Qualifications
5+ years' experience managing in a post-production environment
Experience in the build-out of a new facility
Excellent communications skills
Ability to self-direct, problem solve, and strategically plan
Proficient in relevant software including Microsoft office with an understanding of production tools
Business or related degree an asset
Ability to lift and move heavy objects
Valid driver's license
Flexible schedule
Working Conditions:
Travel up to 10% of the time
Must be able to lift and move heavy objects as necessary
Must be able to remain seated in a stationary position for the majority (up to 90%) of a shift
Must be able to use hands/fingers to operate a computer and other office machinery
Will be working in a low-lit environment, and may be subject to eye strain
Apply online at www.legend3D.com/jobs
And or contact Christian Zagar at czagar@legend3D.com