jobby: Junior-Senior Compositor, Legend 3D, Toronto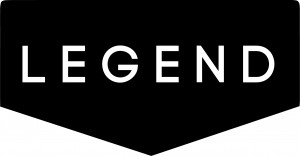 Legend3D, Inc. is an innovative stereoscopic and visual effects company committed to advancing the art of 3D for first-run feature films while also identifying opportunities to create new revenue from iconic library titles.
Summary Statement:
With a background in 3-D conversion on feature films, the Compositing Artist will use industry specific techniques to create elements for use in the Legend 3D conversion and visual effects pipeline. The Compositing Artist will work collaboratively in a team environment to meet tight deadlines with a consistent, high quality output.
Responsibilities include, but are not limited to:
Use Nuke, Mocha Pro, and/or internal proprietary software to effectively contribute to all stages of compositing.
Support peers and Supervisors while working within a team to meet deadlines and goals.
Ongoing development of skillsets and sharing of knowledge to improve individuals and team performance.
Keep current with changes in workflow and communicate these changes as needed
Follow corporate policy and procedures
Focus on efficiency and quality of work output.

Qualifications:
A demo reel or website link demonstrating examples of professional work is required.
Accredited Post-Secondary Artistic Degree or equivalent experience
2+ years Live action Compositing experience on feature films, television, or high end commercial work is required; (Knowledge of a?) on a conversation pipeline is an asset
Stereo Compositing experience is preferred
Understanding of the creative side of 3D conversion is an asset
Knowledge of Rotoscoping and/or After Effects, Nuke, or similar software
Ability to problem solve both independently and within a team
Professional knowledge of tools, techniques, and expectations of a compositing pipeline.
Able to work in a Windows (PC) environment
Exemplify a strong work ethic and enthusiastic demeanor to other artists.
Strong time management skills to self-prioritize a queue of work in a production environment
Strong attention to detail regarding precision, color, perspective and motion is an asset
Good artistic ability and understanding of core artistic concepts such as: animation/movement, color theory, anatomy, and perspective an asset
JOB DESCRIPTION
Understanding of film making techniques is an asset
Working conditions:
Must be able to remain seated in a stationary position for the majority (up to 90%) of a shift
Must be able to use hands/fingers to operate a computer and other office machinery
Will be working in a low-lit environment, and may be subject to eye strain

*Legend3D is an equal opportunity employer.
Apply online at www.legend3D.com/jobs
And or contact Christian Zagar at czagar@legend3D.com