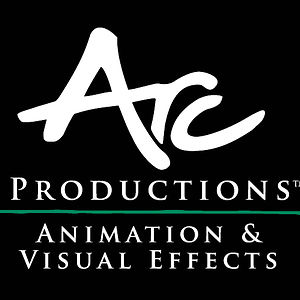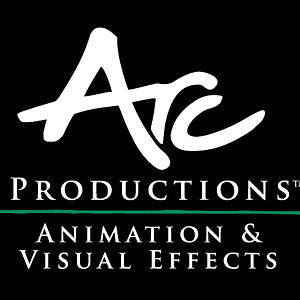 Arc Productions, a Canadian based CG animation and visual effects facility located in downtown Toronto is looking for a Lead Lighter Compositor to join our team. With over 450 artists and technical directors and the most up to date resources available, we bring the vision to both major Hollywood studios and independent producers to life in a wide array of formats: theatrical features, television, DVDs, shorts and game cinematics.
JOB TITLE: Lead Lighter Compositor
DEPARTMENT: Lighting/Compositing
REPORTS TO: Lighting Supervisor & Head of Lighting/Compositing POSITION OVERVIEW
The Lead Lighter/Compositor leads an assigned team in ensuring that all lighting deliverables are completed fully and in line with the production schedule and the Director's overall vision. This role is responsible for look development and plans out sequences for an assigned project, leads visual development work and testing work if needed, and ensures resolution of technical issues. The Lead Lighter/Compositor attends lighting reviews for all assigned sequences, and is required to light a personally assigned quota of key shots and production shots based on creative direction from key stakeholders.
DUTIES & RESPONSIBILITIES
Lead assigned team in ensuring that all lighting deliverables are completed fully and in line with production schedule and Director's overall vision
Support team members by providing artistic direction and assisting with technical difficulties
Assign work to team members based on individual specialties, and oversee individual progress and performance
Maintain production schedules for project and provide regular team progress updates for Assistant Production Manager
Monitor rendering efficiencies throughout layer setup and comp networks of key shots before they are released for propagation
Review and ensure sequence continuity for all lighting shots prior to review by Lighting Supervisor/Director/Clients
Light personally assigned quota of key shots and production shots based on creative direction from Lighting Supervisor and VFX Supervisor
Ensure that personally assigned shots are completed according to schedule, and communicate timeline and delivery schedule issues to the appropriate stakeholder(s)
Build layers and comp networks to be used for propagation
Attend lighting reviews for assigned sequences
Ensure resolution of technical issues
Troubleshoot and debug shot problems
Escalate technical issues as required
Work on look development for assigned project and plan out assigned sequences
Lead visual development work and testing if needed
Collaborate with members of other departments as necessary to ensure proper completion of shots and to ensure a smooth production
Ensure efficient organization of individual work/files
Assist Department Head by providing feedback for the annual performance review process
Remain current and up-to-date in lighting techniques through industry research and training
Depending on the project, may generate sequence breakdown and select key shots
Perform additional duties as required
REQUIRED SKILLS & EXPERIENCE
5+ years of CG lighting and compositing experience in a Maya production environment, with proven knowledge of and skills in each (prior Lead experience an asset)
Feature Film experience required
Advanced working knowledge of Maya's lighting techniques and a thorough knowledge of Mental Ray
Advanced knowledge of Fusion or similar node-based compositing package
Strong background in traditional art / photography with an excellent sense of light and colour theory
Completed post-secondary education classical or 3D animation, art fundamentals, or other relevant area of study
Superior creative and technical problem solving skills with the ability to check own work
Python and UNIX knowledge an asset
Strong leadership skills
Strong communication skills with the ability to interact effectively with key stakeholders (i.e. other departments, production, clients, etc…)
General understanding of animation styles and techniques as well as an excellent comprehension of animation production for film and/or television
Great understanding of the animation production pipeline as a whole with an understanding of adjacent department workflows as well as how the Lighting and Compositing Department interacts with the overall production process
Ability to learn quickly and comprehend custom in-house production tools
Demonstrated ability to work productively and willingness to take initiative in a team environment
Ability to prioritize tasks, meet tight deadlines, and perform to standard in a fast-paced environment
High level of independence and strong sense of reliability
Thank you for your interest but only qualified candidates will be contacted.