jobby: Pipeline TD, Nitrogen Studios, Vancouver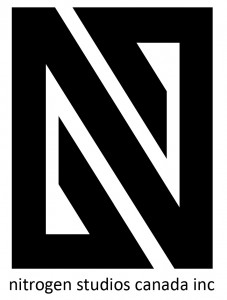 We are looking for a Pipeline TD to join the team on our CGI theatrical animated feature film, Seth Rogen's "Sausage Party".
Position Overview:
The Pipeline TD works with the Pipeline Supervisor to help maintain an effective and efficient pipeline for our feature production. The ideal candidate must have great asset management skills and the technical abilities to help supervise the development and integration of creative tools into an overall production pipeline.
Duties & Responsibilities:
Assists the Pipeline Supervisor with all aspects of technical components
Troubleshoot to implement ​solutions with Department Supervisors
Provides leadership and offers effective methods for pipeline development
Aids in the development and maintenance of applications and creative pipeline tools and techniques to improve productivity
Provides weekly updates on Pipeline development status, and notifies stakeholders of any upcoming production risks
Responsible for maintaining asset management through Shotgun and the Nitrogen DB​
Evaluates and recommends proprietary software
Helps determine resource and budget requirements for software workflow solutions
Attends daily Production and department meetings as required
Keeps up on current technology trends and tools both hardware and software
Skills & Requirements:
Degree in Computing Science, Mathematics, Physics or equivalent experience required
3+ years of experience in VFX or Animation is required
Previous experience as a Pipeline TD preferred
Knowledge of Maya and Python is required (Knowledge of Maya Python/API, C/C++, Mental Ray, Houdini, Nuke and RenderMan  is an asset)
Complete knowledge of up-to-date Production Technology/IT methods, practices, and trends
Experience with SQL, Shotgun, Qube and Tractor is an asset
Leadership and management skills with an ability to juggle multiple projects
Must have a strong understanding of scheduling, project management, and working under strict deadlines
Ability to collaborate and offer solutions with great problem solving skills
Experience with large-scale production pipelines, including render farm management, for VFX or animation desired
Experience in a RenderMan pipeline is preferred
​Must have excellent written and verbal communication skills and be able to adjust style to match different audiences​
BC residents preferred, but not required
contact: renee_pirie@nitrogenstudios.com