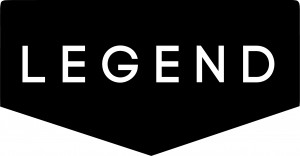 The Production Coordinator implements the schedule of production shots for an assigned show. The Coordinator will partner with the Depth Lead, and Lead Stereo Compositor, and Associate Stereographer to take ownership of the production schedule and budget of assigned shots from launch to completion. Coordinators play an integral part of show communication and ensure that Lead Artists have production guidance and are clear on priorities and tasks. They are the conduit of information between the floor and Production Management.
The Production Coordinator reports to the Production Supervisor and Producer for all production related tasks and to the Production Manager for department administration responsibilities.
Production Coordinator Responsibilities:
Maintains a full working knowledge of all production related Legend3D tools.
Ownership of creative reviews – timeline preparation, room and PA booked, etc.
Provides written and verbal reports daily on the status of assigned beats and sequences to their Leads and teams as well as to Creative and Production Management of their show.
Partners with the Depth Lead, Lead Stereo Compositor, and Associate Stereographer to implement the budget requirements and protocols of the show.
Partners with the Lead Artist in implementing the production schedule for assigned shots and tasks, ensuring milestones and quotas are met as per the direction of the Production Supervisor.
Supports Lead Artists with shot assignments.
Supports the Stereographer and Compositing Supervisor with reviews, stalled shots, and other production-related tasks.
Uses their knowledge of artists' strengths and workloads to generate ETA's, partners with the Lead to confirm and revise, and reports this information to Creative and Production Management.
Maintains the integrity of the L3D Tactic database.
Communicates important shot and show updates to the Artists and Leads.
Organizes and attends regular Creative Rounds and assists Creative Supervisors in identifying and troubleshooting stalled or complex shots.
Identifies potential bottlenecks and performance issues.
Advises Production Assistant and reviewer in the review process/flow/best practices.
Provides ongoing training to Production Assistants.
Approves timesheets for assigned teams and ensures accuracy.
Experience in feature film production is an asset
Education in Production / Animation / Film and Television, or other relevant fields is preferred
Apply online at www.legend3D.com/jobs
And or contact Christian Zagar at czagar@legend3D.com