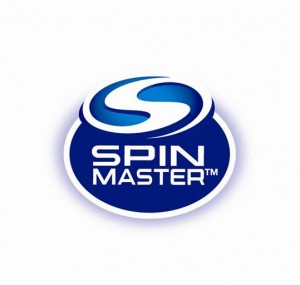 Job Title: Supervising Producer, Spin Master Entertainment
Reports to: Senior Director Production, Toronto
Term: rolling contract (initial term 1 year)
 Spin Master Entertainment has an exciting opportunity for an experienced Animation Supervising Producer to join our vibrant team in the Toronto office.
DESCRIPTION OF ROLE: Responsible for the day-to-day supervision of certain current series productions for Spin Master Entertainment (Toronto). Creation of all production schedules and budgets, managing certain production teams ensuring that internal creative expectations are met while helping Producers stay on track and productions running on time and on budget. The result – top quality content delivered to our partners.
KEY RESPONSIBILITIES:
Lead, supervise and mentor Producers and Co-ordinators
Supervise and collaborate with certain teams on CGI Animation Productions
Establish and maintain client relationships
Creation of budget and schedules for assigned shows and ensure each assigned production stays on budget and on schedule
Responsible for strategic process improvement and management. Ensure that systems work efficiently, productively and to everyone's satisfaction
Manage client relationships which require an understanding of all legal definitions, delivery procedures/requirements, standards and practices
Work with legal to execute all production contracts
Work with toy, marketing and brand teams to insure sync with content.
Align budget, schedule, split of services with Co-Pro partners and Outside services
Work through the green light and financing process with production, legal and finance partners
NECESSARY SKILLS AND KNOWLEDGE:
At least 10 years experience in a similar role
An in depth knowledge of animation production pipelines in 2D and 3D
A contact base with studios and talent globally
In depth knowledge of standard industry commercial terms and parameters
Knowledge of the operating and technical procedures of partner companies and broadcasters.
In depth knowledge of financing and co-production treaties
CORE COMPETENCIES:
Excellent contact base across the industry, including but not limited to, studios and talent
Strong internal and external communications skills, both verbal and written
Strong negotiating skills
A versatile thinking ability to come up with ideas 'outside the box'
Managerial, leadership, budgetary experience in production
Proven track record of delivering quality animated content in the kids arena
All interested parties can submit their resume to jobs@spinmaster.com
Thank you for your interest.