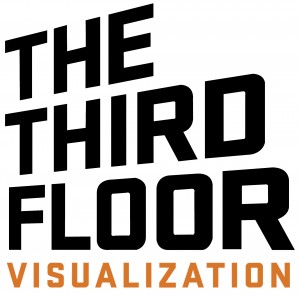 ASSET BUILDER – VANCOUVER
Subject – Looking to hire Modelers in Vancouver, BC – The Third Floor, Inc.
The Third Floor, Inc. is looking to hire local Asset Builders in Vancouver to work on an exciting feature film!
Must be a resident of British Columbia.
By using the language of cinematography and animation in tandem to design the strongest possible sequences, a previs artist holds an impactful and highly collaborative role in the filmmaking process. The artistic sketch of the film to come, quickly produced through previs, supports effective creation, communication and realization of the project from development through to production and post.
Assets are built quickly and must be highly optimized for real-time workflow in Maya. An asset builder must be able to take artistic direction from a wide spectrum of sources to produce environments, props, and characters that best represent the director's vision. The ideal asset builder candidate will have a strong sense of design and feel comfortable filling in the gaps of information to ensure each asset looks its best. Strong Knowledge of low-polygon modelling is a must, and good knowledge of real-time OpenGL techniques for lighting and FX is a plus.
The ideal candidate will:
Able to create lower resolution assets (props, environments, and characters) to the satisfaction of production needs and standards
Has basic rigging skills
Understands the asset creation process including UV mapping and texturing
Understands concepts that are used heavily in previs such as the creation alpha/transparency cards and animated UV's for visual effects
Has an artistic eye for detail and is aware of the quality specifics for specific projects
Understands technical and artistic aspects that are specifically required for previs. This includes creating assets understanding the limitations of sets/environments and also artistically creating assets based on the location of the shots
Able to transfer and/or create lower resolution models from higher resolution models
Possesses strong aesthetics in lighting, color, and design, and effectively uses the best methods to bring about results quickly and efficiently
Be team oriented and able to successfully take direction from a supervisor
Be adaptable, flexible and accepting of change, often tossing out ideas and starting anew
Software knowledge:
Autodesk Maya
Photoshop
Autodesk Motion Builder (a plus)
Mudbox (a plus)
ZBrush (a plus)
To apply, please send your updated reel and resume to careers@thethirdfloorinc.com.