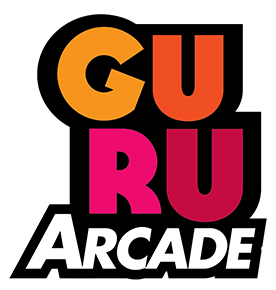 Unity Programmer
Guru Arcade is the interactive division at Guru Studio, focused on creating a range of fresh and interesting gameplay experiences. You'll work with the small and experienced team to deliver Arcade's first original IP for mobile, with the possibility of joining longer-term to work on future titles. The team is tight-knit and agile, so you'll play a major role in each stage of development. This role reports directly to the Producer and Manager.
Responsibilities:
Help ship a 2D physics-based game using Unity's 2D tools;
Make technical decisions for the team, speaking to technical issues and risks;
Work with designers/artists on game features, providing them with efficient workflows;
Fix bugs, troubleshoot issues, and finalize the game for release;
Develop new 2D/3D titles as part of the Arcade team.
Required Qualifications:
Experience developing and releasing a game using Unity;
Experience developing a game in a team environment;
Strong capacity to work independently and self-direct;
Strong knowledge of C# and familiarity with JavaScript;
Strong knowledge of game physics.
Preferred Qualifications:
Experience with Unity iOS and/or Android supporting touch controls.
Experience supporting multiple device resolutions.
Experience with Unity's new 2D tools.
Location:
110 Spadina Ave / Downtown Toronto
To Apply:
Please email resumes and links to blogs or portfolios to: hireme@gurustudio.com
with ARCADE PROGRAMMER in the subject line.
Ontario and/or Canadian Citizenship required.
Guru is an equal opportunity employer.
Thank you for your interest in Guru Studio. Hope to hear from you soon.