Job: Intermediate and Senior CG Generalist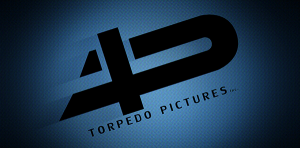 PRIMARY RESPONSIBILITIES:
– Animating, modelling, tracking, texturing, shading, lighting, look development.
– Creative problem solving skills.
– Highly organized. Able to work within a fast-paced team environment.
– Collaborate with fellow artists in a positive work environment, to meet challenging production deadlines.
– Ability to juggle multiple priorities and adapt to ever-changing production requests.
EDUCATION/EXPERIENCE:
Minimum 4 years relevant experience in one or more of the following fields: animation, computer graphics, design or motion design.
QUALIFICATIONS:
– Knowledge of PF track and/or Syntheyes
– Knowledge of Maya, Photoshop
– Solid knowledge and skills in modelling, texturing, rigging, animation, lighting, rendering.
– Must work well under pressure for potentially short turnaround deadlines.
– Able to take direction and feedback well from a lead or a supervisor.
– Strong self-organizational skills.
– Solid work ethic and positive attitude.
Salary is based on experience and ability
Candidate must be a citizen and/or a permanent resident of Canada.
Please send your ressume and demo reel to Info@torpedopictures.ca