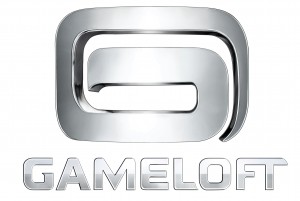 Are you looking for a team of dynamic and talented people who are passionate about video games? Are you looking for a studio where diversity, open-mindedness and creativity are omnipresent? You've found the right place!
Following the development of many successful titles on iPhone such as the Modern Combat, Dungeon Hunter, Gangstar and Asphalt franchises, Gameloft Montreal is currently seeking a Senior 3D Animator to collaborate on its next generation of iPhone, iPad and Android games.
Gameloft creates games for all digital platforms, including mobile phones, smartphones and tablets (including Apple® iOS and Android® devices), set-top boxes and connected TVs. Founded in 1999 and a top innovator in its field, Gameloft distributes its games in over 100 countries. www.gameloft.com
Main Tasks and Responsibilities
As a member of the art team, you will be responsible for character animations of ambitious 3D games for the iPhone & iPad, from the first concept phases to the completion of the project.
Creating believable, high-quality animations and directly participating in implementing them in games.
Active involvement in the game creation process by interacting with the game designer and art director.
Effectively contributing to the art pipeline while understanding target platform constraints.
Meeting project deadlines/milestones as set by project leads.
Providing guidance and training to junior animators.
Requirements
Over 4 years' experience in 3D Studio Max and Character Studio.
Over 4 years' games industry experience
Clear understanding of character motion, physics-based motion and of the fundamental principles of animation.
Excellent rigging/skinning skills with low to medium polygon counts.
Able to define and execute creative and stylish animations (vehicles, objects, characters).
Working experience on PC or consoles is a major asset.
A solid background in academic drawing, sketching and/or illustration is a major asset.
Applicants must provide demo reel or website address to be considered for this position. This demo should demonstrate a great understanding of all essential animation concepts and showing the ability to convey emotion through movement.
Skills and Profile
Video game enthusiast
Knowledgeable in contemporary media (web, games, comics, film, animation, etc.)
Open-minded and outward-looking
Auto-Critique;
Organized and efficient;
Ability to work unsupervised;
Able to work under pressure.
*Important*
In order for your application to be considered, you must submit a demo reel or a website address that demonstrate a great understanding of all essential animation concepts and showing the ability to convey emotion through movement.
Please forward this information to the following address:
Only selected candidates will be contacted. Your CV will be saved in our files for a period of 6 months. Thank you for your interest in Gameloft.
Why work for Gameloft?
Join one of the most exciting sectors today and collaborate on projects with partners and clients that include Apple, Microsoft, Nokia, Google, Nintendo, Samsung, Marvel and others
Experience an exceptional, dynamic, challenging and motivating working environment within a fast-growing company
Opportunity to learn in a professional environment with passionate people
Work in an open working climate with dynamic teams from around the world where you can communicate with colleagues from other countries and cultures on a daily basis
Enjoy excellent local working conditions and benefits (high-quality office space, group insurance, discount with different companies, etc.)
Flexible hours, paid personal days, and 3 weeks of vacation for a better work/life balance