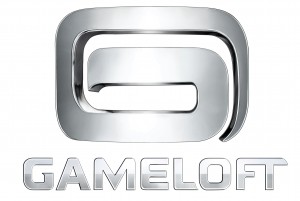 Animateur 3D
Vous souhaitez rejoindre une équipe de gens dynamiques, talentueux et passionnés de jeux vidéo dans un studio où la diversité, l'ouverture d'esprit et la créativité sont omniprésentes ? Vous êtes au bon endroit !
Suite au développement de plusieurs titres à succès tels que les séries Modern Combat, Dungeon Hunter et Gangstar, Gameloft Montréal est actuellement à la recherche d'un Animateur 3D pour travailler sur sa prochaine franchise AAA sur mobile.
Gameloft crée des jeux vidéo sur smartphones, téléphones mobiles et tablettes, ainsi que sur de nouvelles plateformes numériques comme les box triple play, les TV connectées et les navigateurs HTML5. Fondé en 1999 et aujourd'hui leader dans son domaine, Gameloft distribue ses jeux dans plus de 100 pays. www.gameloft.com
Principales tâches et responsabilités
En tant que membre de l'équipe artistique, vous serez en charge des animations de personnages pour des jeux 3D ambitieux sur iPhone et sur iPad, de la première phase de conception à la finalisation du projet.
Créer des animations réalistes de grande qualité et participer directement à leur implémentation en jeu.
Participer activement au processus de création du jeu en interagissant avec le game designer et le directeur artistique.
Contribuer efficacement au développement artistique, tout en prenant en compte les contraintes de la plateforme cible.
Respecter les échéances/étapes définies par les chefs de projet.
Offrir de l'assistance aux animateurs juniors.
Exigences
Plus de 4 ans d'expérience avec 3D Studio Max et Character Studio.
Plus de 4 ans d'expérience dans l'industrie du jeu.
Nette compréhension des mouvements d'un personnage, de la physique des mouvements et des principes de base de l'animation.
Excellentes compétences en rigging/skinning avec un compte de polygones de bas à moyen.
Capacité à définir et exécuter des animations créatives et stylées (véhicules, objets, personnages).
Avoir de l'expérience sur des jeux PC ou console est un grand atout.
Avoir de l'expérience en dessin académique, croquis et illustration est un grand atout.
Les candidats doivent fournir une séquence de démonstration ou l'adresse de leur site pour être pris en compte. La démo doit montrer une maîtrise de tous les principes essentiels de l'animation et la capacité à faire passer des émotions par le mouvement.
Compétences et profil
Passionné de jeux vidéo.
Culture des médias contemporains (web, jeux, BD, cinéma, animation…).
Ouvert et curieux.
Autocritique.
Bonne organisation et efficace.
Capacité à travailler de façon indépendante.
Capacité à travailler sous pression.
*Important*
Afin de pouvoir considérer votre candidature, nous aurions besoin de votre portfolio ou d'exemples de votre travail (démos, animations, images, sites Web etc.). Veuillez inscrire l'adresse de votre site web et portfolio si vous en possédez un.
Faites parvenir votre CV et votre lettre de présentation à : montreal-job@gameloft.com
Seuls les candidats retenus seront contactés. Votre CV sera conservé dans nos dossiers pour une période de 6 mois. Nous vous remercions de votre intérêt envers Gameloft.
Note: la forme masculine est utilisée dans le but d'alléger le texte
Pourquoi joindre l'univers de Gameloft ?
Parce que vous désirez participer au développement d'un secteur dynamique, stimulant et captivant !
Parce que vous voulez vivre une expérience exceptionnelle, au sein d'une entreprise en constante évolution !
Parce que vous voulez travailler avec des équipes composées de gens motivés et passionnés par leur métier !
Parce que vous voulez travailler avec des collègues talentueux et pionniers dans l'industrie !
Parce que l'idée d'ouvrir vos horizons à une culture internationale et au partage de connaissances avec des collègues à l'autre bout du monde vous enchante !
Parce que vous cherchez à travailler avec des partenaires et des clients de renom tels qu'Apple, Google, Nintendo, Disney, Marvel et bien d'autres !
Parce que vous cherchez à repousser les limites de la technologie ! Réussir à concevoir un jeu de qualité console sur un téléphone portable !
Parce que vous recherchez des conditions de travail et des avantages compétitifs, le tout dans un espace de travail moderne et convivial !
Ou tout simplement parce que vous recherchez un endroit où il y fait bon travailler !
Si l'une ou plusieurs de ces raisons vous interpellent, n'hésitez pas à postuler dès maintenant !
3D Animator
Are you looking for a team of dynamic and talented people who are passionate about video games? Are you looking for a studio where diversity, open-mindedness and creativity are omnipresent? You've found the right place!
Following the development of many successful titles on iPhone such as the Modern Combat, Dungeon Hunter, and Gangstar series, Gameloft Montreal is currently seeking a 3D Animator to work on its next AAA mobile franchise.
Gameloft creates games for all digital platforms, including mobile phones, smartphones and tablets (including Apple® iOS and Android® devices), set-top boxes and connected TVs. Founded in 1999 and a top innovator in its field, Gameloft distributes its games in over 100 countries. www.gameloft.com
Main Tasks and Responsibilities
As a member of the art team, you will be responsible for character animations of ambitious 3D games for the iPhone & iPad, from the first concept phases to the completion of the project.
Creating believable, high-quality animations and directly participating in implementing them in games.
Active involvement in the game creation process by interacting with the game designer and art director.
Effectively contributing to the art pipeline while understanding target platform constraints.
Meeting project deadlines/milestones as set by project leads.
Providing guidance and training to junior animators.
Requirements
Over 4 years' experience in 3D Studio Max and Character Studio.
Over 4 years' games industry experience
Clear understanding of character motion, physics-based motion and of the fundamental principles of animation.
Excellent rigging/skinning skills with low to medium polygon counts.
Able to define and execute creative and stylish animations (vehicles, objects, characters).
Working experience on PC or consoles is a major asset.
A solid background in academic drawing, sketching and/or illustration is a major asset.
Applicants must provide demo reel or website address to be considered for this position. This demo should demonstrate a great understanding of all essential animation concepts and showing the ability to convey emotion through movement.
Skills and Profile
Video game enthusiast
Knowledgeable in contemporary media (web, games, comics, film, animation, etc.)
Open-minded and outward-looking
Auto-Critique;
Organized and efficient;
Ability to work unsupervised;
Able to work under pressure.
*Important*
In order for your application to be considered, you must submit a demo reel or a website address that demonstrate a great understanding of all essential animation concepts and showing the ability to convey emotion through movement.
Please forward this information to the following address: montreal-job@gameloft.com
Only selected candidates will be contacted. Your CV will be saved in our files for a period of 6 months. Thank you for your interest in Gameloft.
Why Join the World of Gameloft?
Because you want to take part in the rise of a dynamic, stimulating, and captivating sector!
Because you want to be part of an exceptional experience, within a company that is constantly growing!
Because you want to work within a team made up of people motivated by, and passionate about, their field!
Because you want to work with talented people who are industry pioneers!
Because you love the idea of expanding your horizons within a cosmopolitan corporate culture and sharing your know-how with colleagues at the other end of the Earth!
Because you want to work with renowned partners and clients such as Apple, Google, Nintendo, Disney, Marvel, and many others!
Because you want to push technology to its limits – to succeed at creating console-quality games for mobile phones!
Because you're in search of great working conditions and benefits, all within a modern, friendly space!
Or just because you're looking for a great place to work!
If one or more of these reasons speak to you, don't hesitate to apply now!