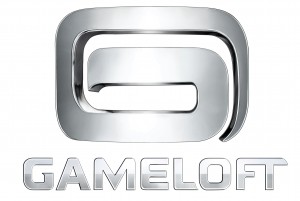 Chef animateur 3D
Vous souhaitez rejoindre une équipe de gens dynamiques, talentueux et passionnés de jeux vidéo dans un studio où la diversité, l'ouverture d'esprit et la créativité sont omniprésentes ? Vous êtes au bon endroit !
Suite au développement de plusieurs titres à succès tels que les séries Modern Combat, Dungeon Hunter et Gangstar, Gameloft Montréal est actuellement à la recherche d'un Chef Animateur 3D pour travailler sur sa prochaine franchise AAA sur mobile.
Gameloft crée des jeux vidéo sur smartphones, téléphones mobiles et tablettes, ainsi que sur de nouvelles plateformes numériques comme Apple TV et Apple Watch. Fondée en 1999 et aujourd'hui leader dans son domaine, Gameloft distribue ses jeux dans plus de 100 pays.
Deux millions de nouveaux jeux Gameloft sont téléchargés chaque jour ! www.gameloft.com
Principales tâches et responsabilités
Sous la responsabilité du manager de l'équipe artistique, la personne sélectionnée sera responsable de :
Gérer une équipe d'animateurs, faire avancer l'équipe et la garder motivée.
S'assurer de la qualité des animations produites pour les projets assignés.
Faire des rapports réguliers et faire face aux défis techniques des projets en collaboration avec le directeur artistique, le directeur créatif et les chefs de département.
Créer des sets d'animations complexes pour personnages et véhicules.
Superviser l'optimisation et le retargeting de données de capture de mouvement.
Implémenter et améliorer des captures faciales.
Exigences
Expérience avec 3ds Max (Character Studio/CAT/custom rigs).
Expérience avec MotionBuilder.
Bonne communication et capacité à interagir avec la production et d'autres départements pour résoudre les problèmes liés à la production.
Capacité à maintenir et supporter un pipeline de production, superviser les systèmes de rigs évolués et s'adapter aux changements techniques.
Excellente compréhension des principes d'animation, parfaite maîtrise des poses des personnages et de la mise en scène.
Bonnes connaissances en cinématographie.
Excellente connaissance des bases artistiques relatives à l'anatomie humaine.
Excellente connaissance de la cinétique humaine.
Excellente connaissance des grands principes physiques.
Parfaite compréhension de la topologie associée aux limites de production.
Au moins 5 ans d'expérience prouvée dans une équipe.
Expérience sur des productions AAA.
*Important*
Afin de pouvoir considérer votre candidature, nous aurions besoin de votre portfolio ou d'exemples de votre travail (démos, animations, images, sites Web, etc.) Veuillez inscrire l'adresse de votre site web et portfolio si vous en possédez un.
Faites parvenir le tout à l'adresse courriel suivante : montreal-job@gameloft.com
Seuls les candidats retenus seront contactés. Votre CV sera conservé dans nos dossiers pour une période de 6 mois. Nous vous remercions de votre intérêt envers Gameloft.
*Note: la forme masculine est utilisée dans le but d'alléger le texte
Pourquoi joindre l'univers de Gameloft ?
Parce que vous désirez participer au développement d'un secteur dynamique, stimulant et captivant !
Parce que vous voulez vivre une expérience exceptionnelle, au sein d'une entreprise en constante évolution !
Parce que vous voulez travailler avec des équipes composées de gens motivés et passionnés par leur métier !
Parce que vous voulez travailler avec des collègues talentueux et pionniers dans l'industrie !
Parce que l'idée d'ouvrir vos horizons à une culture internationale et au partage de connaissances avec des collègues à l'autre bout du monde vous enchante !
Parce que vous cherchez à travailler avec des partenaires et des clients de renom tels qu'Apple, Google, Nintendo, Disney, Marvel et bien d'autres !
Parce que vous cherchez à repousser les limites de la technologie ! Réussir à concevoir un jeu de qualité console sur un téléphone portable !
Parce que vous recherchez des conditions de travail et des avantages compétitifs, le tout dans un espace de travail moderne et convivial !
Ou tout simplement parce que vous recherchez un endroit où il y fait bon travailler !
Si l'une ou plusieurs de ces raisons vous interpellent, n'hésitez pas à postuler dès maintenant !
Lead 3D Animator
Are you looking for a team of dynamic and talented people who are passionate about video games? Are you looking for a studio where diversity, open-mindedness and creativity are omnipresent? You've found the right place!
Following the development of many successful titles on iPhone such as the Modern Combat, Dungeon Hunter, and Gangstar series, Gameloft Montreal is currently seeking a Lead 3D Animator to work on its next AAA mobile franchise.
Gameloft creates games for smartphones, mobile phones and tablets, as well as new digital platforms such as Apple TV and Apple Watch. Founded in 1999 and a top innovator in its field, Gameloft distributes its games in over 100 countries. Two million new Gameloft games are downloaded each day! www.gameloft.com
Main Tasks and Responsibilities
Reporting to the Art team manager, the successful candidate will be responsible for:
Managing a team of animators, and keeping animators on track and motivated
Ensuring the quality of animations produced in assigned projects
Giving feedback and managing technical challenges on projects in collaboration with the Art Director, the Creative Director and department leads
Creating advanced character and vehicle keyframe animations
Proceeding with advanced body mo-cap cleanup
Implementing and polishing advanced facial captures
Supervising body mo-cap cleanup and retargeting.
Requirements
Experience with 3ds Max (Character Studio/CAT/custom rigs)
Experience with MotionBuilder
Good communication skills and able to work interactively with Production and other departments to solve production challenges
Able to give rigging and pipeline feedback and manage any technical changes
Strong understanding of the principles of animation, with a keen eye for character posing and staging.
Good knowledge of cinematography
Excellent knowledge and understanding of basic artistic human anatomy
Excellent knowledge and understanding of basic human kinetics
Excellent knowledge and understanding of basic real-world physics and their applications in animation
Perfect understanding of topologies associated with production limitations
At least 5 years of proven production experience within a team
Experience on AAA productions
 Important
In order for your application to be considered, you must submit a portfolio or other samples of your work (demos, images, animation, websites, etc.). Please make sure to provide us with the address of your website or portfolio.
Please forward this information to the following address: montreal-job@gameloft.com
Only selected candidates will be contacted. Your CV will be saved in our files for a period of 6 months. Thank you for your interest in Gameloft.
Why Join the World of Gameloft?
Because you want to take part in the rise of a dynamic, stimulating, and captivating sector!
Because you want to be part of an exceptional experience, within a company that is constantly growing!
Because you want to work within a team made up of people motivated by, and passionate about, their field!
Because you want to work with talented people who are industry pioneers!
Because you love the idea of expanding your horizons within a cosmopolitan corporate culture and sharing your know-how with colleagues at the other end of the Earth!
Because you want to work with renowned partners and clients such as Apple, Google, Nintendo, Disney, Marvel, and many others!
Because you want to push technology to its limits – to succeed at creating console-quality games for mobile phones!
Because you're in search of great working conditions and benefits, all within a modern, friendly space!
Or just because you're looking for a great place to work!
If one or more of these reasons speak to you, don't hesitate to apply now!