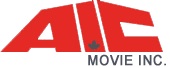 AIC STUDIOS 
Located in Toronto, Ontario, AIC Studios is a part of AIC Movie, a group of Canadian companies specializing in the financing, production, post-production and distribution of feature films, television programs and animated series. Blending innovative technology with inspired artists and producers, AIC Studios is the newest and most energized digital studio in Toronto. Since 2013, AIC Studios has worked on a number of internationally successful films. We combine the latest digital technologies with traditional animation expertise to deliver the highest quality standards in both 2D and 3D CGI feature films. Our uncompromising quality and creative vision have quickly made AIC Studios an audience favorite all over the world.
Production Coordinator Responsibilities:
The Production Coordinator assists with the management of the production process.
a) Assists in the day to day running of the Production department, managing established schedules through production planning, coordination and troubleshooting.
b) Provides the Production Manager, artists and supervisors with support to enable them to complete their work, and provides administrative support as determined by the Company.
c) Develops and uses tracking systems daily. Our studio uses Shotgun Studio for task management and Excel or Google Sheets, and the Microsoft Office Suite for other tracking.
d) Prepares, maintains and distributes artwork, storyboards, scripts, reports, etc. as needed to appropriate personnel.
e) Prepares routine correspondence and forms, packaging and shipping of various materials as needed. Assist with daily office maintenance as needed.
Start date (flexible), ideally Feb 1, 2016
Expected end date Dec 1, 2017
Please forward resumes to m.armstrong@aicmovie.ca
ATTN: Meghan Armstrong, Studio Operations Coordinator