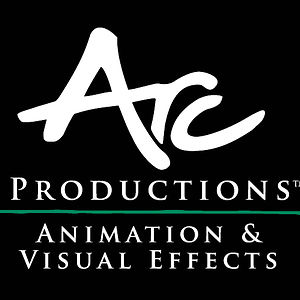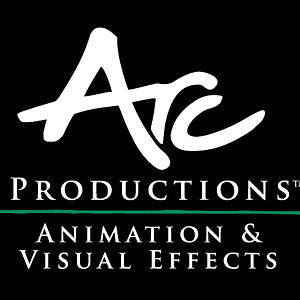 Arc Productions, a Canadian based CG animation and visual effects facility located in Toronto, Ontario Canada is looking for a Production Manager to join our team. With over 500 artists and technical directors and the most up to date resources available, we bring the vision to both major Hollywood studios and independent producers to life in a wide array of formats: theatrical features, television, DVDs, shorts and game cinematics.
JOB TITLE: Production Manager
DEPARTMENT: Production Management
REPORTS TO: Associate Producer/Head of Production
POSITION OVERVIEW
The Production Manager supports the Associate Producer/Producer in coordinating the efforts of a team of artists and production staff, starting in pre-production through the delivery of the final project. This role is responsible for managing a project on a big picture level and for providing extensive support and guidance to more junior team members to ensure a smooth and successful production.
DUTIES & RESPONSIBILITIES
Support (Associate) Producer in coordinating the efforts of a team of production staff and artists, starting in pre-production through the delivery of the final project
Work with Associate Producer and Assistant Production Managers to ensure that overall production scheduling and budget requirements are met within assigned department(s) and that production staff are working within established workflow and toolset
Oversee the development and management of internal department schedules
Look ahead to ensure that weekly quotas, department milestones and inventory expectations will be met
Assist in the resolution of any production and/or inventory issues and assist in managing any related impact on the budget, schedule and overtime, and flag issues to the Producer
Provide guidance for APMs on casting assignments and issuing deadlines to artists, and ensure that assignments are varied for optimum performance and are cast according to individual abilities
Assist APMs in creating and maintaining regular reports that clearly illustrate department and individual artist productivity, ensuring that data provided is accurate and valid
Contribute strategic problem solving ideas
Perform frequent walk-arounds to check in with crew, and ensure resolution of any issues that arise
Provide assistance to APMs in anticipating internal staffing requirements
Help to establish priorities and communicate information to the production staff
Help to ensure that budget and scheduling documents are updated as changes are made to the project's production flow and/or staffing profile
Maintain solid understanding of how changes may affect the budget, scheduling and overtime
Collaborate with CG Supervisor, Department Leads, department production staff to ensure the complexity of work is consistent with critical assumptions and is falling within department budgets and schedules
Flag CG Supervisor and Producer when complexity overages occur
Strategize with CG Supervisor & Producer on how to resolve any complexity overages
Evaluate workload to ensure that quotas are realistic and achievable
Ensure that APMs and Department Leads are working to established workflow processes
Keep track of overall inventory so that quotas are met
Attend Director approvals and assist in driving meetings when required
Act as Producer representative on the production floor as needed
Supervise and mentor Assistant Production Managers, Production Coordinators and Production Assistants for each production department, and create opportunities for promotion and career development
Represent all departments in weekly executive production meetings
Report each department's progress and discuss solutions to any issues impeding each department
Partner with APMs, Department Leads, and Senior Management to manage conflict within production departments, and obtain counsel from Human Resources regarding disciplinary procedures
Manage the documentation of conflicts, and provide updates for Human Resources and Senior Management
Work with Associate Producer, Producer, and/or Head of Production in annual performance review process for show production management staff
Act as champion of the project to crew, with a positive, approachable demeanor and attitude
May assist with studio-wide training initiatives for production staff
Support and represent directives from the studio and/or production leadership
Ensure that meetings and approvals are run according to studio standards
Participate in the recruitment and selection of new hires
REQUIRED SKILLS & EXPERIENCE
7+ years production experience (feature film preferred)
Completed post-secondary education in production or other relevant area of study
Solid understanding of CG Animation or Visual Effects production
Experience with production management software system preferred
Intermediate working knowledge of Microsoft Office Suite (Excel, Outlook, PowerPoint, Word)
Excellent communication and teamwork skills with the confidence to interact with all levels of employees and clients
Superior organizational skills with a demonstrated ability to prioritize and to manage conflicting interests
Strong attention for detail
Self-motivated, proactive, and capable of performing well in a fast-paced, high-energy environment
Availability to work flexible hours on occasion to meet challenging deadlines
Demonstrated interest in working in animation production
Thank you for your interest but only qualified candidates will be contacted.
Please apply at jobs@arcproductions.com