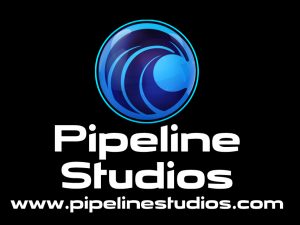 Pipeline is looking for skilled and passionate Lighting Artists to join its growing team.
Pipeline is an industry leader and creates some of the most innovative projects currently on the market, delivering over 2000 minutes of high quality content per year; credited to our solid reputation in the global industry. Pipeline's world class creative and technical talent join us from studios such as Pixar, ILM, WB, and Disney to name a few.
Pipeline has produced some of the most exciting CG, 2D and custom hybrid digital productions coming out of Canada in the last several years. Along with developing our own IP for global distribution, our current clients include: NBC/Universal, Disney XD, Discovery Nickelodeon and Nelvana.
The iconic Pipeline is considered a specialty wave meant only for the most skilled. It's epic and totally perfect. Only world-class surfers find it and ride it. Come surf with the best, at Pipeline Studios.
 Responsibilities
Design and create lighting and the look of computer generated objects and scenes
Help troubleshoot and debug lighting issues as they arise over the course of visual development, pre-production, or production to ensure shot quota is met
Partner with Lead Lighter/Compositor and Technical Team to help ensure aesthetic goals are met in the most efficient manner
Work collaboratively with other departments such as Animation, Texturing, Compositing, VFX
Light assigned quota of production shots based on established key shots as well as creative direction from Lighting Leads, Lighting Supervisor, and VFX Supervisor
Remain current and up-to-date in lighting techniques through industry research and training
Qualifications
Advanced knowledge of Maya and node based compositing applications
Strong portfolio demonstrating Lighting techniques and skills.
Ability to communicate creative and technical ideas
The Lighting Artist must have a complete working knowledge of the lighting process in conjunction with the compositing process.
Sound working knowledge of lighting techniques in Maya
Mental Ray experience is a must
Renderman, Vray, Arnold experience is an asset
Strong communication skills with the ability to convey creative and technical thoughts and ideas to others
How to Apply
Please email your resume, portfolio/demo reel link and brief cover letter explaining why you feel you would be a great fit: create@pipelinestudios.com
Please include position applied for in subject line of e-mail. We look forward to hearing from you