jobby: Animator (Maya), Yeti Farm Creative, Kelowna BC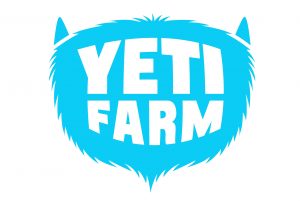 Reporting to the Supervising Animator, the Animator must ensure their work is completed at the highest quality and on schedule to help support and reflect the Supervising Animator's and Series Director's vision.
Work from storyboard/animatic and 3D layout files to create high-quality, key-framed animation demonstrating a strong sense of performance, posing, timing, and weight, including lip sync and shot-to-shot continuity;
Must be able to work collaboratively to ensure animation adheres to the style and vision set out by the Director, Animation Supervisor and Lead Animators;
Attend animation dailies and adjust/refine animation as indicated by the Animation Supervisor, Director and Lead Animators;
Deliver work in a timely manner.
Qualifications & Requirements:
We prefer artists that have 2 or more years of professional experience working Maya or other professional animation software, though all talented animators are encouraged to apply. Artists with demonstrable knowledge of classical 2D animation and/or stop-motion animation will also be considered;
Online demo reels that demonstrate your expertise in 3D animation are essential;
Must have the ability to interpret a storyboard;
Must possess the ability to work collaboratively, taking direction and feedback from the Director(s) is necessary;
Knowledge of 2D and/or 3D animation production pipeline is beneficial.
Relocation to Kelowna, British Columbia CANADA required. The position begins September 1st, 2016 and the position is full-time, in-house and production length is minimum 65 weeks with the possibility of extension.
Rate negotiable upon experience anywhere between $45,000 to $50,000 with bonus structure in addition to base wage, vacation paid out at 5% and extended medical benefits by Pacific Blue Cross upon completion of probationary period. Relocation assistance available.
Please provide your demo reel link and resume to jobs@yetifarmcreative.com