jobby: Lead Animator (Maya), Yeti Farm Creative, Kelowna BC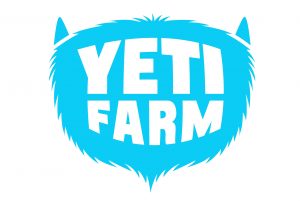 Reporting to the Supervising Animator, the Lead Animator helps realize the Supervising Animator and the Series Director's vision. Supervises, assists, and motivates animators to ensure that their work is completed at the highest quality and on schedule to reflect the Director's vision.
The Lead Animator is responsible for the creation of 3D character animation, that meets the originality, creativity and technical quality standards of The Clone Wars TV show. Mentors and sets the example to others.
Demonstrate a broad range of character animation and acting skills. This includes a deep understanding of the principles of animation, and how to best employ those principles to create performances that supports both the characters and story goals of the show;
The creation of character animation in a variety of stylistic genres, from cartoon to realistic, mechanical to fluid, humanoid to creature;
Demonstrate total mastery of animation skills within a specific genre;
A deep understanding of character rigging. This includes a fundamental understanding of the technical processes involved, functionality and requirements;
Take initiative to resolve art pipeline issues by researching, identifying and implementing solutions designed to streamline the art process and enhance productivity within the studio;
Actively promote and communicate sound solutions to technical and design issues related to animation;
Maintain and communicate a strong knowledge of innovative production technologies and the capabilities/limitations of these technologies as they relate to project goals;
Mentor and lead by example less experienced artists, providing them with support, guidance and instruction in areas that provide for their artistic and professional growth;
Meet project deadlines/milestones, as set by the production department;
Actively participate in team/department meetings;
Consistently exercises sound judgment in all areas of performance.
Must have 5 years' experience animating either at Feature Film, Direct to Video, or Series quality animation. Must also have experience modeling and some rigging knowledge an asset.
Relocation to Kelowna, British Columbia CANADA required. The position begins September 1st, 2016 and the position is full-time, in-house and production length is minimum 65 weeks with the possibility of extension.
Rate negotiable upon experience anywhere between $50,000 to $62,000 with bonus structure in addition to base wage, vacation paid out at 5% and extended medical benefits by Pacific Blue Cross upon completion of probationary period. Relocation assistance available.
Please provide your demo reel link and resume to jobs@yetifarmcreative.com