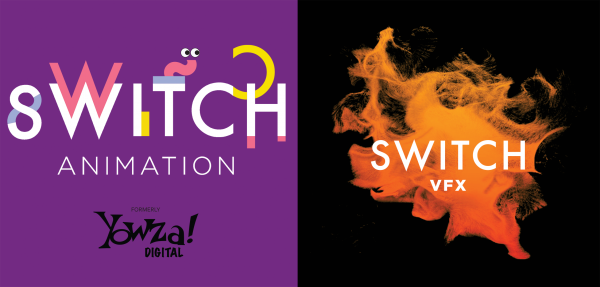 Switch VFX is looking for a production coordinator to work on exciting projects for Nickelodeon's, Sy-Fy Channel and other clients.
Start date: immediately
End date: TBD (long term)
Term of employment: full-time in-house
Salary: based on experience
Job Responsibilities
The coordinator will be assisting with managing the production and will be responsible for tracking all the incoming and outgoing assets and scenes; liasoning with clients when needed; sitting in on reviews and ensuring all the notes are assigned and address in due time. The coordinator will also be responsible for all the data management (tracking shots, scenes, imputing information in tracking software etc.), as well as processing and sending footage.
Job Requirements
– Must be an Ontario resident
– Prior production experience as coordinator is a plus
– Understanding of film-making process, pipeline (vfx and digital animation)
– Must be familiar with Shotgun software
– Knowledge of Filemaker Pro is a plus
– Must have some experience with After Effects
– Experience with Nuke or Maya a plus
– Excellent organizational, time management and communication skills a must
– Must be willing and eager to learn new skills
– Must be familiar with different file transfer methods (FTP, WeTransfer, Dropbox, Google Drive, etc)
About the Studio
Switch is a company consisting of Animation and VFX division, both with over a decade of work under its belt. Check out our work at www.switchent.com
The studio is located just off Dundas and Lansdowne (free parking, street-car access #306, 505, 506; nearby Bloor GO Station and Dundas West Subway station).
Applying
Please submit your resume and references to opportunities@switchent.com. No walk-ins or phone calls please. Only those being considered will be contacted for interview. Thank you in advance for your interest and we hope to hear from you soon!