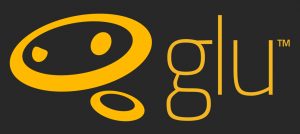 2D Animator
Glu Toronto, a game studio in the heart of downtown Toronto, is seeking a 2D Animator to help create high-profile social/casual mobile games. You've got serious art and animation skills and you're ready to put them to use. You know Creative Suite like the back of your hand, and know how to draw and animate the back of a hand – if for some reason that's what's needed. You're ready to collaborate with a tight-knit team of highly dedicated and talented designers and developers to create best-in-class social/mobile games, including the smash-hit and award winning Kim Kardashian: Hollywood.
Responsibilities
Work with the Senior Animator to create game-ready animations based on concept art and direction for both new and existing IP
Follow production pipeline, ensure production animation is created efficiently, and effectively integrated into products
Follow style guides, and assist in their creation when asked
Export and assemble images from art files within prescribed technical parameters and protocols
Work with game designers and developers to assist in implementing animations
Experience
2+ years of industry experience (animation experience in mobile casual/social games)
Experience working with casual, approachable art and animation styles
A proven track record of animation and animation-related art assets on projects that have made it to market (especially shipped game projects)
Degree or diploma in animation, or equivalent years of professional experience
Skills
Excellent Animation and 2D Art skills (i.e. you live in Photoshop and Flash)
Solid understanding of Flash animation and effects including classic and motion tweening
Experience rigging and animating full-body human characters based on concept character art
Superior understanding of the subtleties of movement for human characters, animals, environments, and objects
Ability to match existing art styles with an appropriate animation style
Organized, meticulous, and thorough working habits
Superior verbal communication, problem-solving, and teamwork skills
Ability to pick up new technical skills and concepts quickly
Also
You have a passion for games, and a desire to be part of the future of mobile social games
You're versatile, flexible, and willing to do what's needed in a fast-moving environment
You have an interest in pop culture, celebrities, fashion, and social media!
You've got a superlative portfolio to illustrate everything listed under "Skills"
Seriously; applications without a portfolio will not be considered
Think you've got what it takes? Feeling lucky? Send us a blurb about yourself (with your current CV and salary expectations). Please apply here: https://app.jobvite.com/j?cj=oP0R1fwr&s=Canadian_Animation_Resources