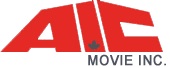 Position: Design and Asset Coordinator 
Start: Mid-June 2016
Description:
The Design and Asset Coordinator assists the Producer and Production Manager with tracking and managing multiple departments on a Feature Film by maintaining the Production Data base, taking detailed notes from design and production meetings.  The role also requires constant communication with the artists from various departments and cross continental communication. This role also ensures the Director is where he/she is needed in a timely manner and all communication with Director and Artists is properly tracked.  Management of internal network information, FTP uploading and downloading as well as any additional duties as necessary.
We look for an individual with experience in the 3D animation industry as well as strong work ethic with an enthusiasm for the work who will be a good role model and team mate over the lengthy and fast paced production process.
Responsibilities:
Assists in the day to day running of the Production department (Art and Assets) managing meetings and reviews.
Provides the Production Manager, artists and supervisors with support to enable them to complete their tasks, and provides administrative support as determined by the Company.
Develops and uses tracking systems daily.  Reporting progress and delays to the Producer and Production Manager
Prepares, maintains and distributes artwork, models, reports, etc. as needed to appropriate personnel.
Prepares routine correspondence and forms, packaging and shipping of various materials as needed. Assist with daily office maintenance as needed.
Helps control influx of materials from artists (in house and out) and prepares for Director review.
Attend meetings and design reviews, taking clear and concise notes and distributing to the team in a timely manner.
Prepare for meetings (internal and external), prepping video calls, presentation materials etc.
Update data base on a daily basis, keeping all parties up to date on latest review notes and decisions as well as task assignments.
Coordinate meetings, sending proposals and assuring that all necessary parties are in attendance.
Qualifications:
3 + years in a production support role preferably in animation.
Excellent communication skills.
Strong attention to detail.
Strong interpersonal skills.
Ability to multi-task.
Familiarity with 3D Animation production pipelines a plus.
Familiar with Adobe Photoshop CC, and other Adobe suite products (beginner level skills required, intermediate skills desired).
intermediate level of knowledge and skills around basic computing in a Windows environment, networking and FTP operations, and troubleshooting general software and hardware issues.
familiarity with Autodesk Maya 2015 & 2016 a plus (beginner level skills required, intermediate skills desired).
Ability to work flexible hours when needed a plus.
Please email CV to Char San Pedro c.sanpedro@aicmovie.ca