jobby: Lighter/Compositor (CG), Yeti Farm Creative, Kelowna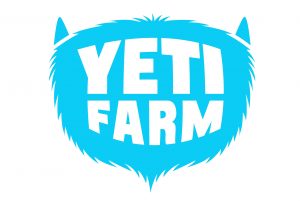 Lighter/Compositor – cg animation
Yeti Farm is gearing up for a 52 episode CG Animated TV series commencing fall 2016! 
Position Description:
To collaborate within a team environment focusing on the lighting and compositing of shots during visual development, pre-production, and production while meeting the highest of quality, aesthetically and technically, on the studio's CG Productions;
To light and composite shots for feature film production as well as other projects in development per established guidelines and timelines;
To identify potential lighting issues with regard towards scheduled deadlines;
To help troubleshoot and debug lighting/compositing issues as they arise over the course of visual development, pre-production, or production to ensure shot quota is met;
To ensure shots meet established render requirements;
To follow file management specifications provided;
To partner with Art Director, CG Supervisor, Lead Lighter/Compositor, and Technical Team to help ensure aesthetic goals are met in the most efficient manner;
To spot, report, and communicate creative and technical issues as they arise via sharing knowledge or solutions with team members;
To assist other team members within the Lighting/Composite Department as needs arise;
To work collaboratively with other departments such as Technology, VFX;
To work in other asset/shot departments and assist with studio milestones and targets as considered appropriate via skill set and deemed necessary by production;
To maintain awareness of the broader show needs as they relate to the Lighting and Compositing Department (schedule, complexity of setups, etc.).
Required Skills and Experience:
Advanced knowledge of Maya, and Compositing, VRay experience preferred;
Newly graduated with portfolio submission is OK, or, 1-2 years experience as a Lighting Artist;
Ability to communicate creative and technical ideas;
A team player and leader, with a track record of multi-tasking and prioritize shot requirement to meet schedule;
The Lighting/Compositing Artist must have a complete working knowledge of the lighting process in conjunction with the compositing process. (DEPARTMENT NOTE: Once a shot has been lit, the lighting artist is required to organise the shot into various layers for render. The rendered layers must then be composited by the same artist to create the final scene.)
Relocation to Kelowna, British Columbia required. Position is full-time, in-house and production length is minimum 52 weeks.
Rate negotiable upon experience anywhere between $55,000-$75,000, in addition to base wage, vacation paid out at 5% and extended medical benefits by Pacific Blue Cross upon completion of probationary period. Relocation assistance available.
Please provide your demo reel link and resume to jobs@yetifarmcreative.com
CANADIAN CITIZENS OR PERMANENT RESIDENTS ONLY. MUST BE LIVING IN CANADA CURRENTLY.