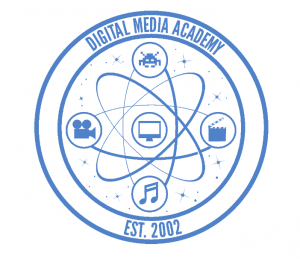 Job Title: Unreal & Maya Instructor
Employer: Digital Media Academy (http://digitalmediaacademy.org)
Location: UBC in Vancouver
Duration: July 4 – July 15, Monday – Friday
Instructor – Leads and instructs specific DMA courses. We are currently seeking an instructor with two weeks of full time availability (Mon – Fri) for our Academy for 3D Game Design with Unreal Engine & Maya. Candidate should have a background in Game Design and proficiencies in both Unreal and Maya. Compensation is commensurate with experience and qualifications.
CORE INSTRUCTIONAL & SUPERVISORY RESPONSIBILITIES
Teach key concepts in a variety of formats: hands-on, direct instruction, group work and one-on-one with students
Utilize DMA provided curriculum and resources, ensuring an organized, fun, and rewardingexperience for students
Teach with passion, structure and expertisewhile guiding students through the completion of a personal project
Depending on the size and scope of the class, collaborate withand oversee one or more Assistant Instructors/TA's who will assist with group project work, one-on-one with students and/or a sub-group of students during the week
Take part in weekly staff meetings, to occur before and/or after camp on a designated day each week
Take part in weekly team building(all camp) activities for the Teen program
Actively pursue opportunities to engage with students outside of class during breaks and lunch
Assist with set up before camp starts and classroom turnover at the end of each week as necessary
Assist with student check in and orientation on Monday mornings
Candidates can apply online via http://jobs.digitalmediaacademy.org or contact HR Associate Erica Holloway at hiring@digitalmediaacademy.org with additional questions.